A PRISTINE EQUINE RANCH IN THE HEART OF HORSE COUNTRY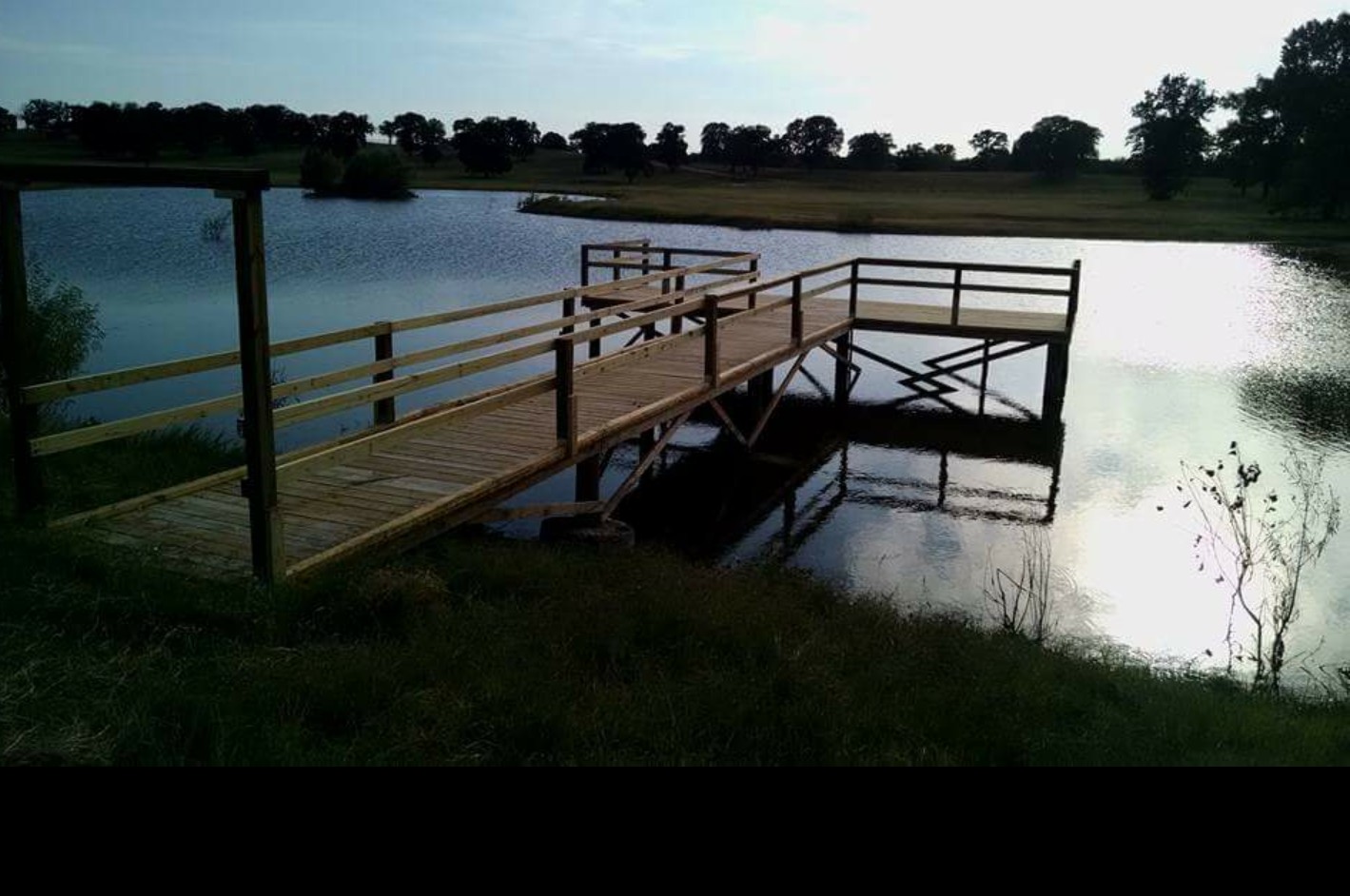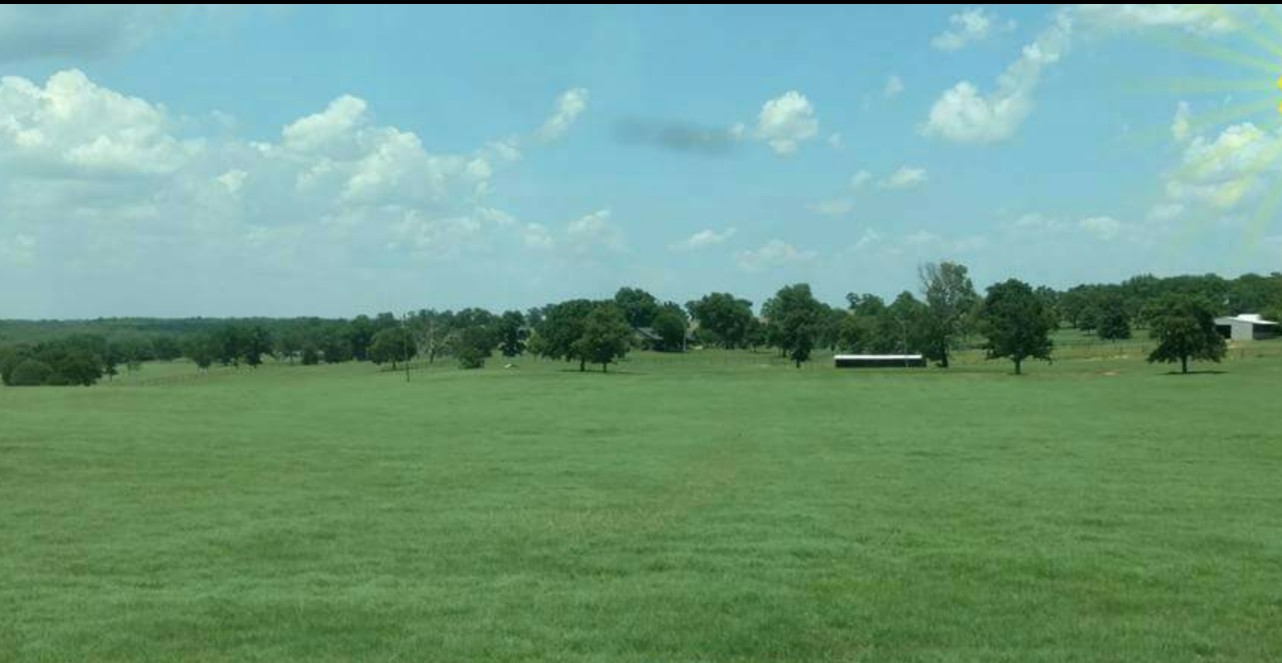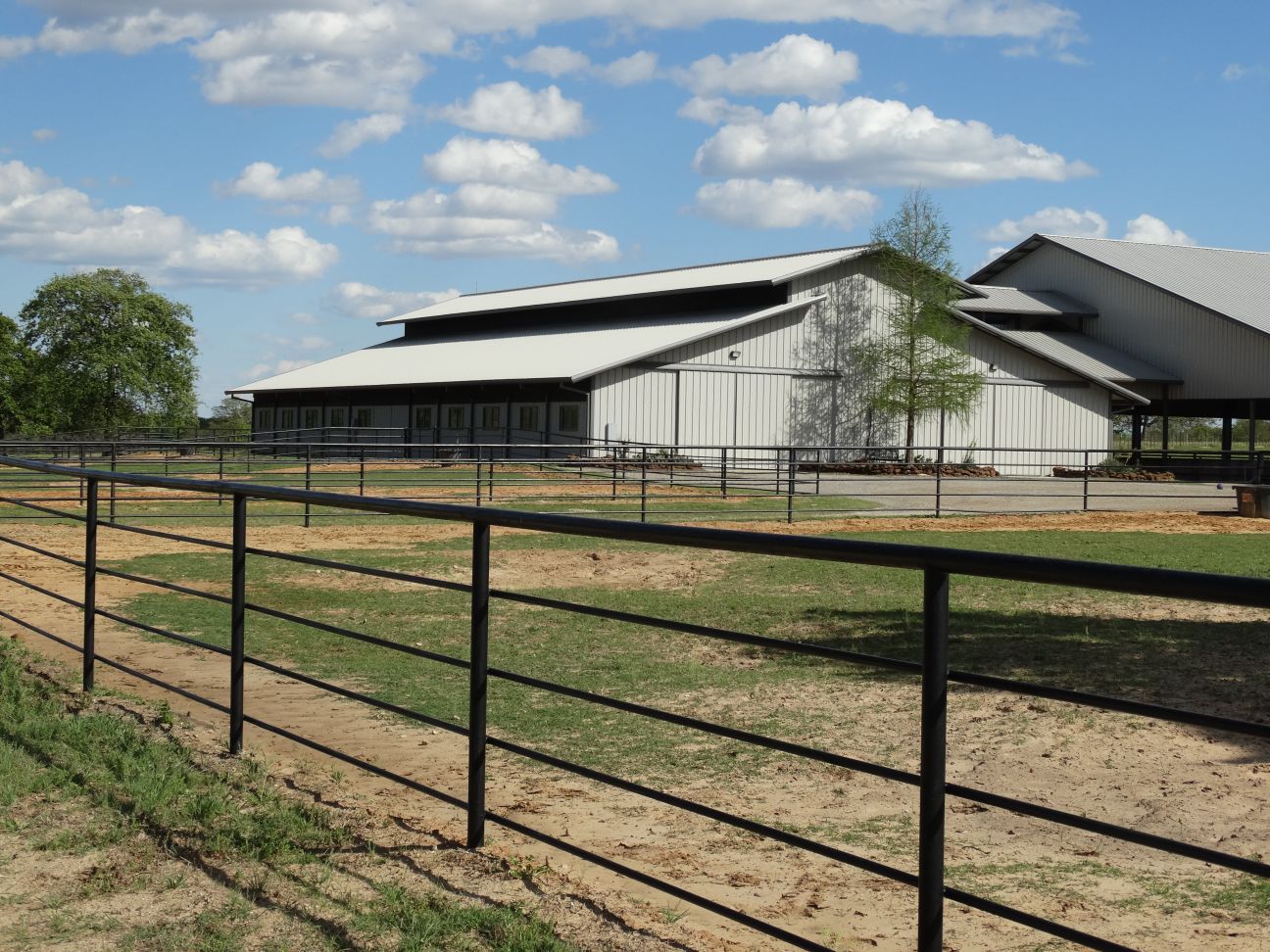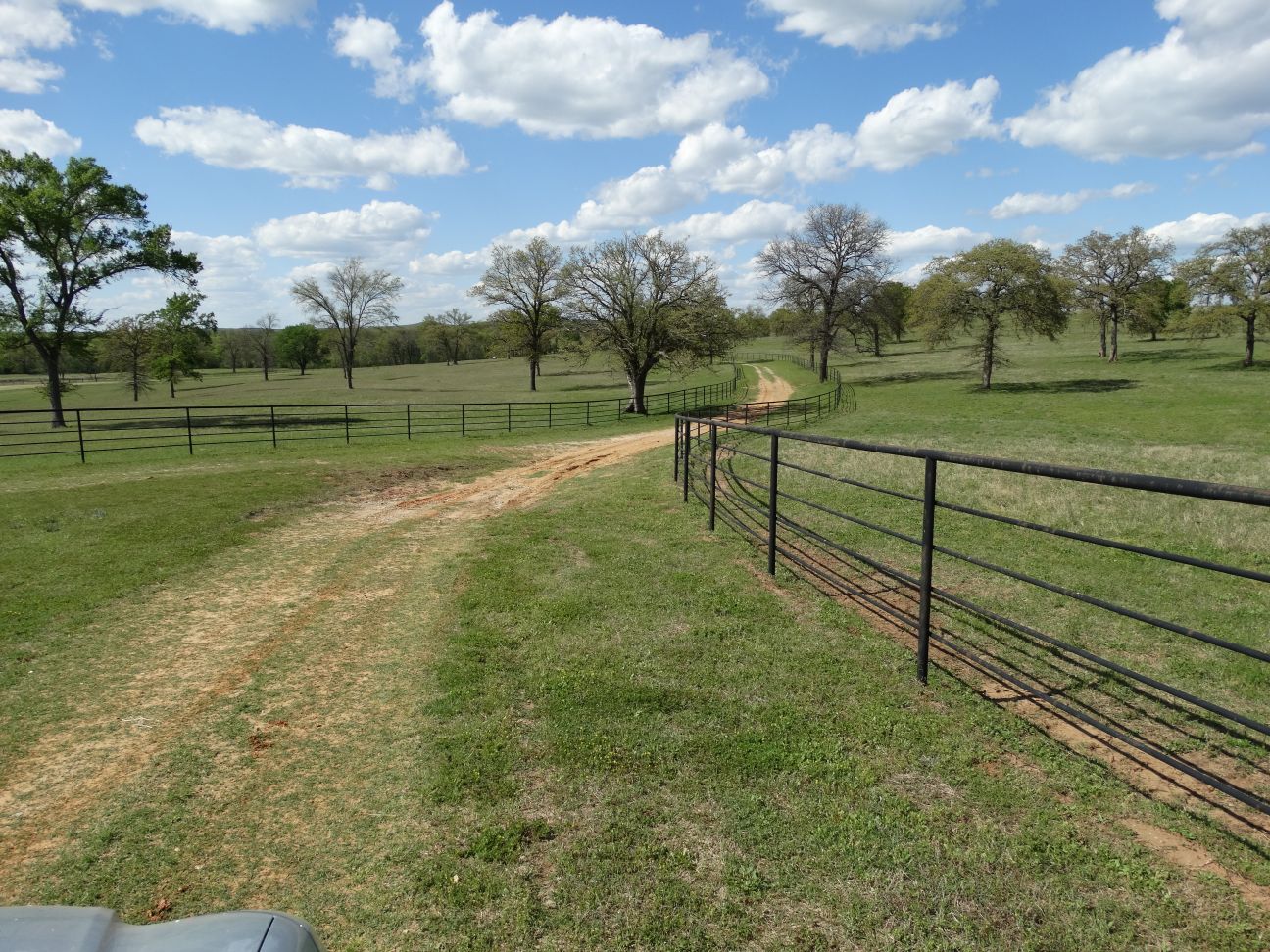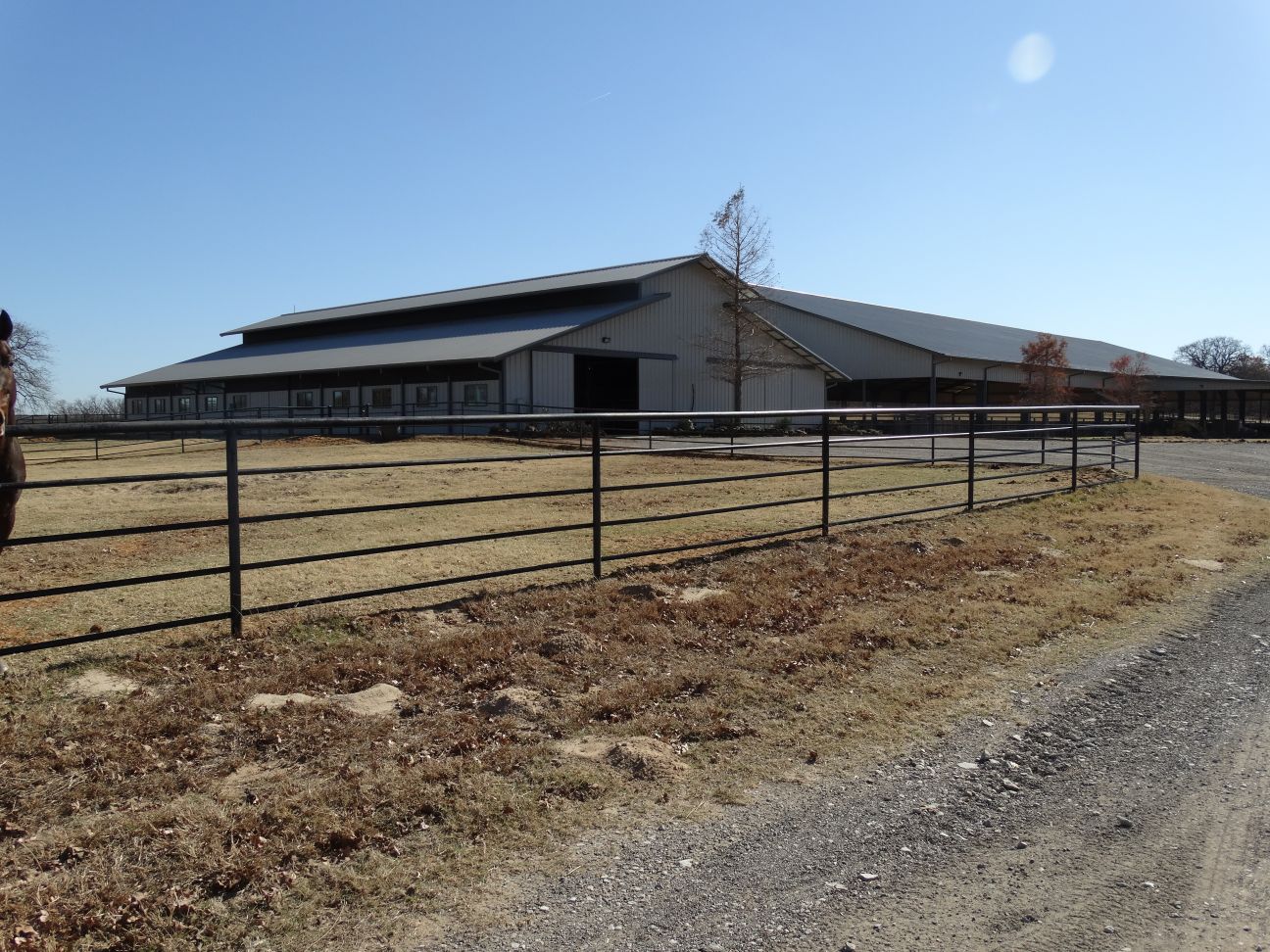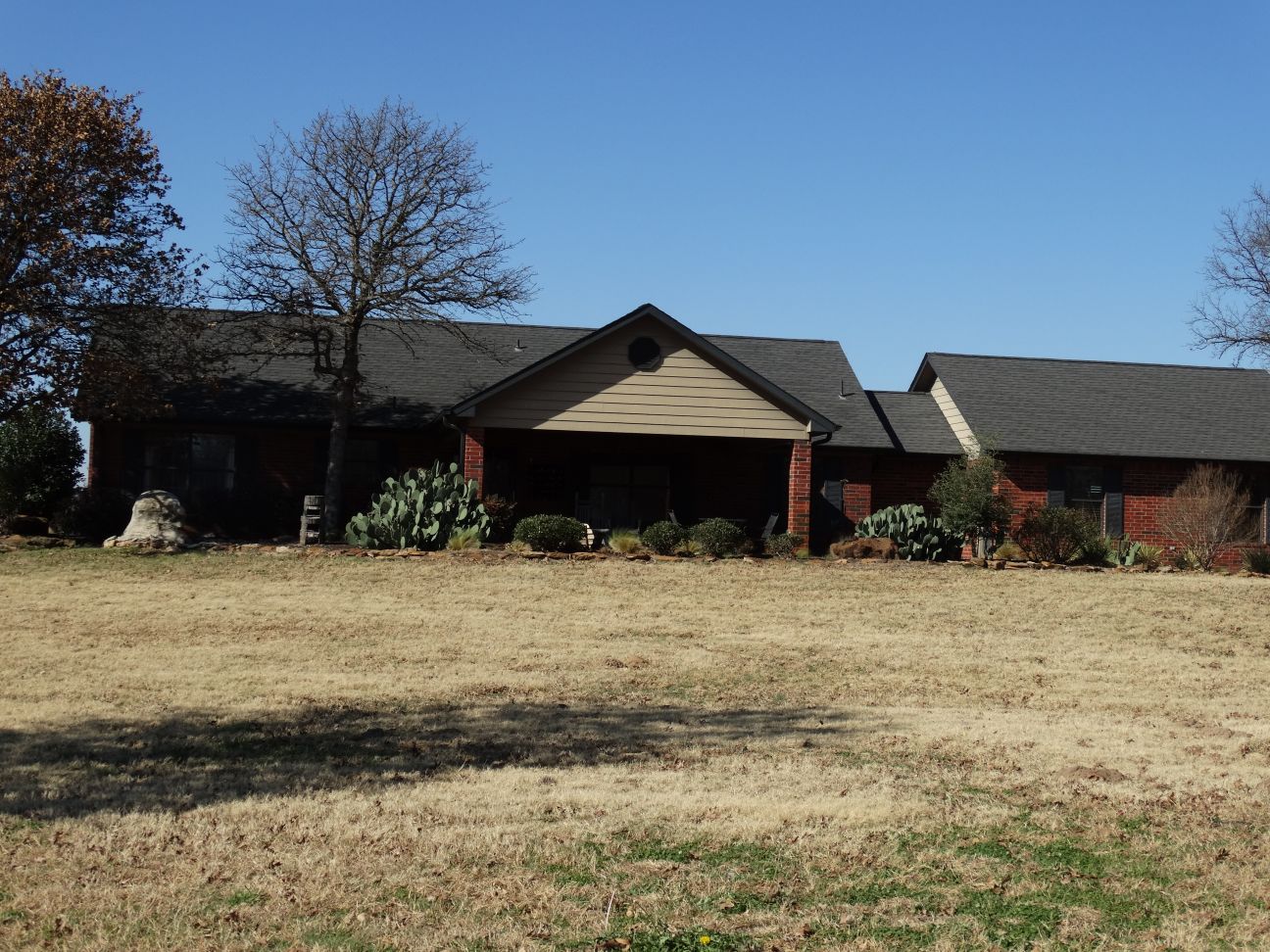 Winfield Farms Horse Ranch
A highly improved horse facility with 621 acres MOL - very picturesque. The main barn has 36 stalls, wash rack, concrete alleyway, office, bathroom, laundry room and a 2 br. apt. This facility is approx. 10-12 years old. Covered riding arena is attached (approx. 135 x 275). Also, outdoor arena 200 x300. Round pen 60'. Cutting facility aprox. 110 x 110. Cattle working pens and corrals. Mare barn has 14 stalls, Stud barn has 4 double stalls and 2 singles. 25 x 30 covered shed. Also, breeding facility. Approx. 350-400 acres of lush bermuda. Six ponds, one is extra large (stocked). Approx. one mile of Hickory Creek (spring fed) meandering through North end. Approx. 150 acres across the creek with tons of wildlife for hunting. Topography is level to gently rolling w/scattered oak and pecan trees. Many, many scenic views throughout the ranch.
Three water wells and 2 rural water meters. Approx. 15 pastures with water to each property and loafing sheds in each. Approx. 12 miles of beautiful pipe fencing. Gravel roads across the ranch. Most roads are lined with pipe fencing on both sides. 30x50 shop w/attached equipment shed 30x60. Two 6.9 feed silos, semi loading/unloading for cattle, hydraulic working chute, squeeze chute and working pens. One cabin and two mobile homes. Main home was built in 1995 w/1647'. Three bedrooms (closet in master serves as a safe room), 2 baths, living, kitchen and dining combined. Center island. Appliances. Tastefully decorated. CHA (electric), gas fireplace. 2 car garage. Property around home is beautifully landscaped. One of a kind property - very well manicured. Located central between Dallas and Oklahoma City at Marietta, Oklahoma near Scenic Lake Murray.
Asking: $6,500,000.00 Shown by strict appointment
**************************************************************************************************************************
ACRES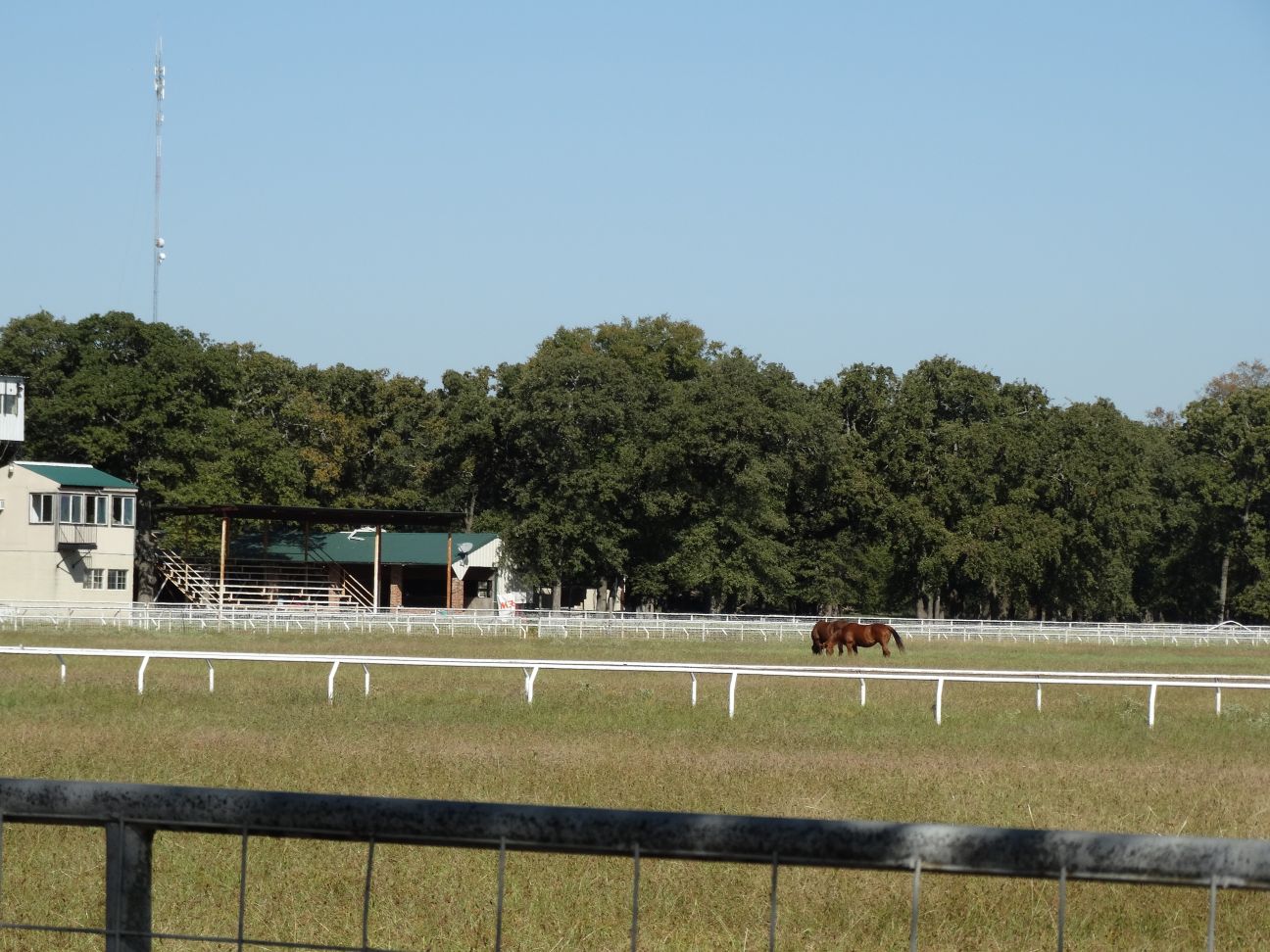 E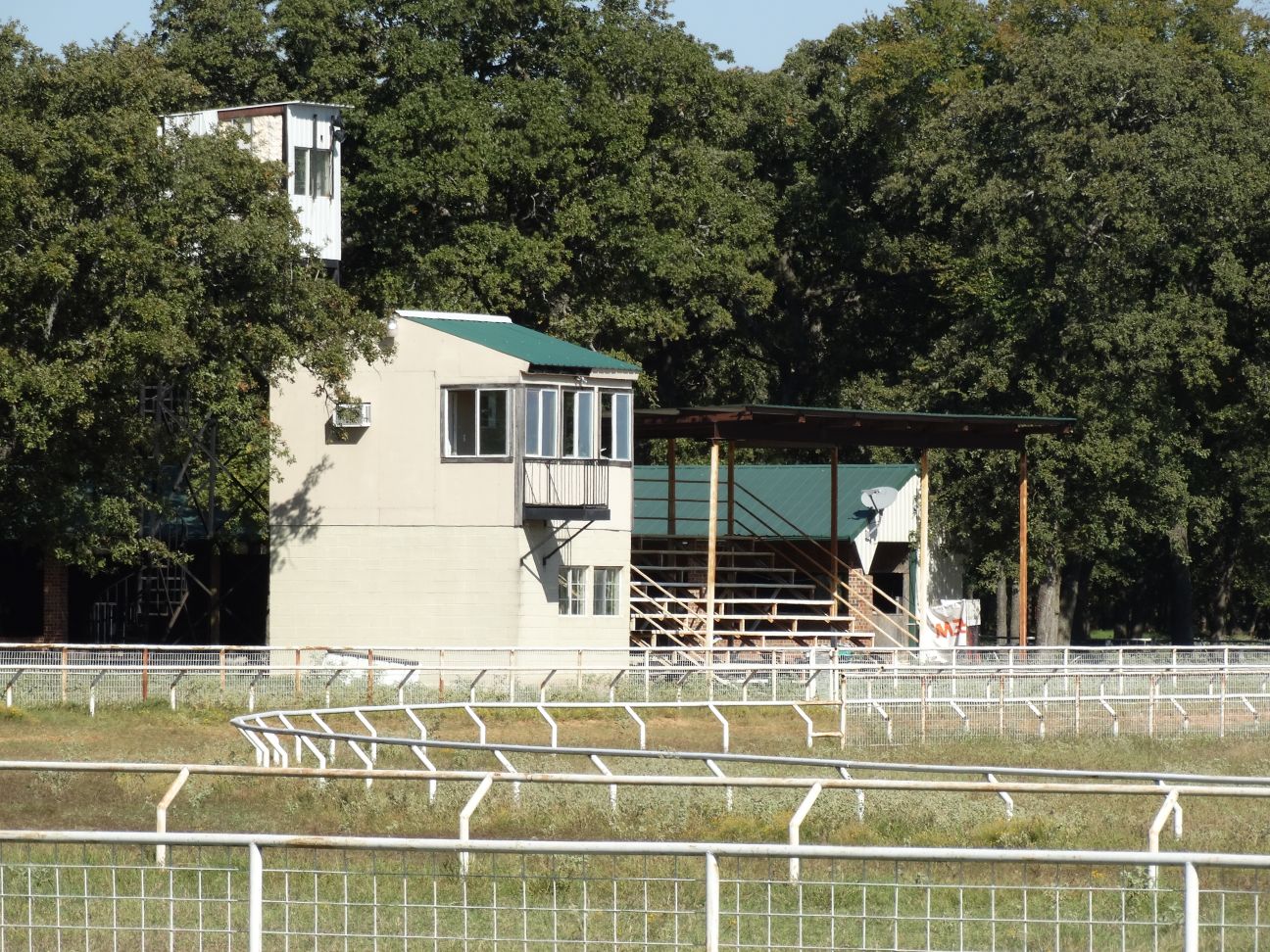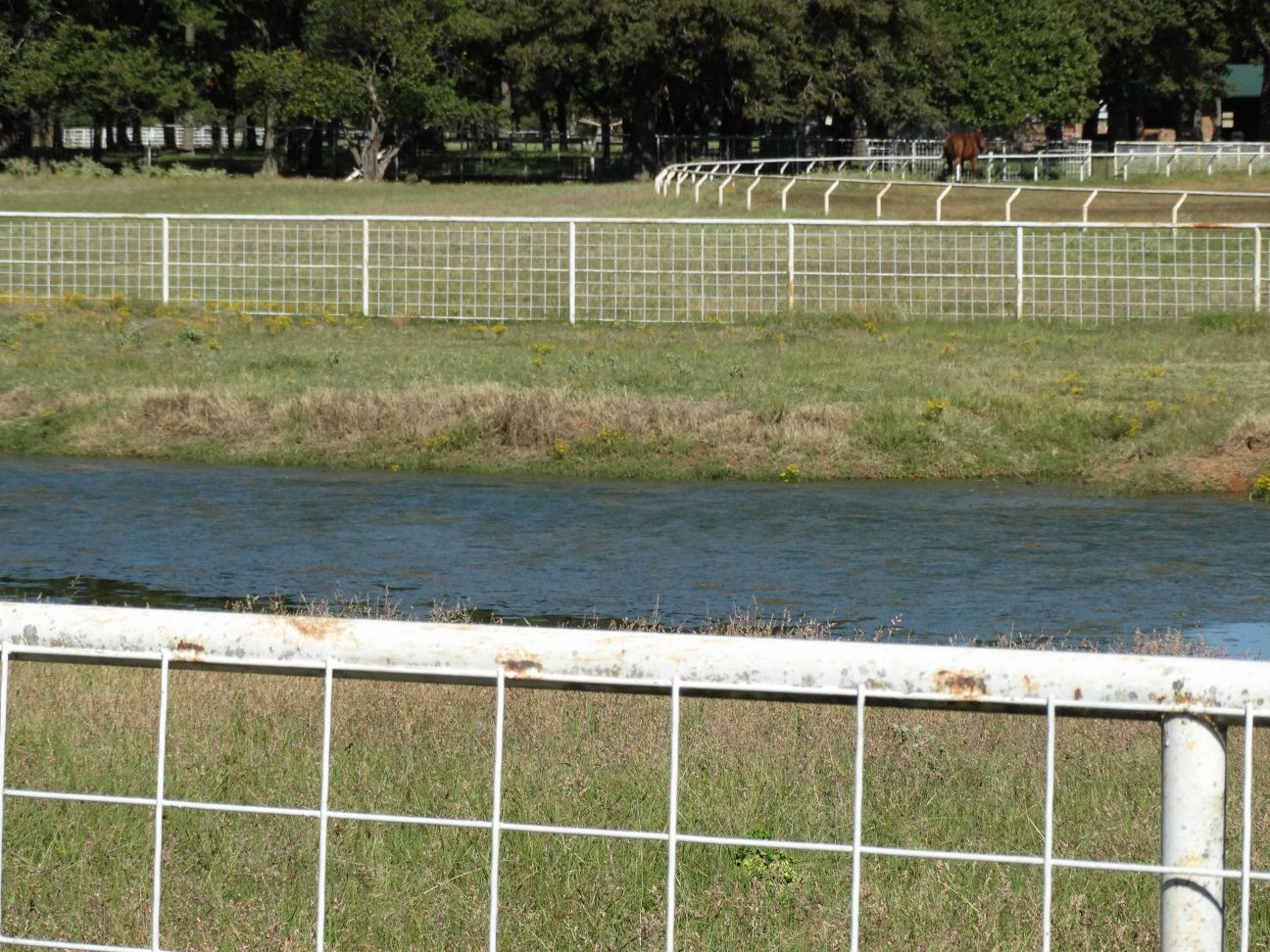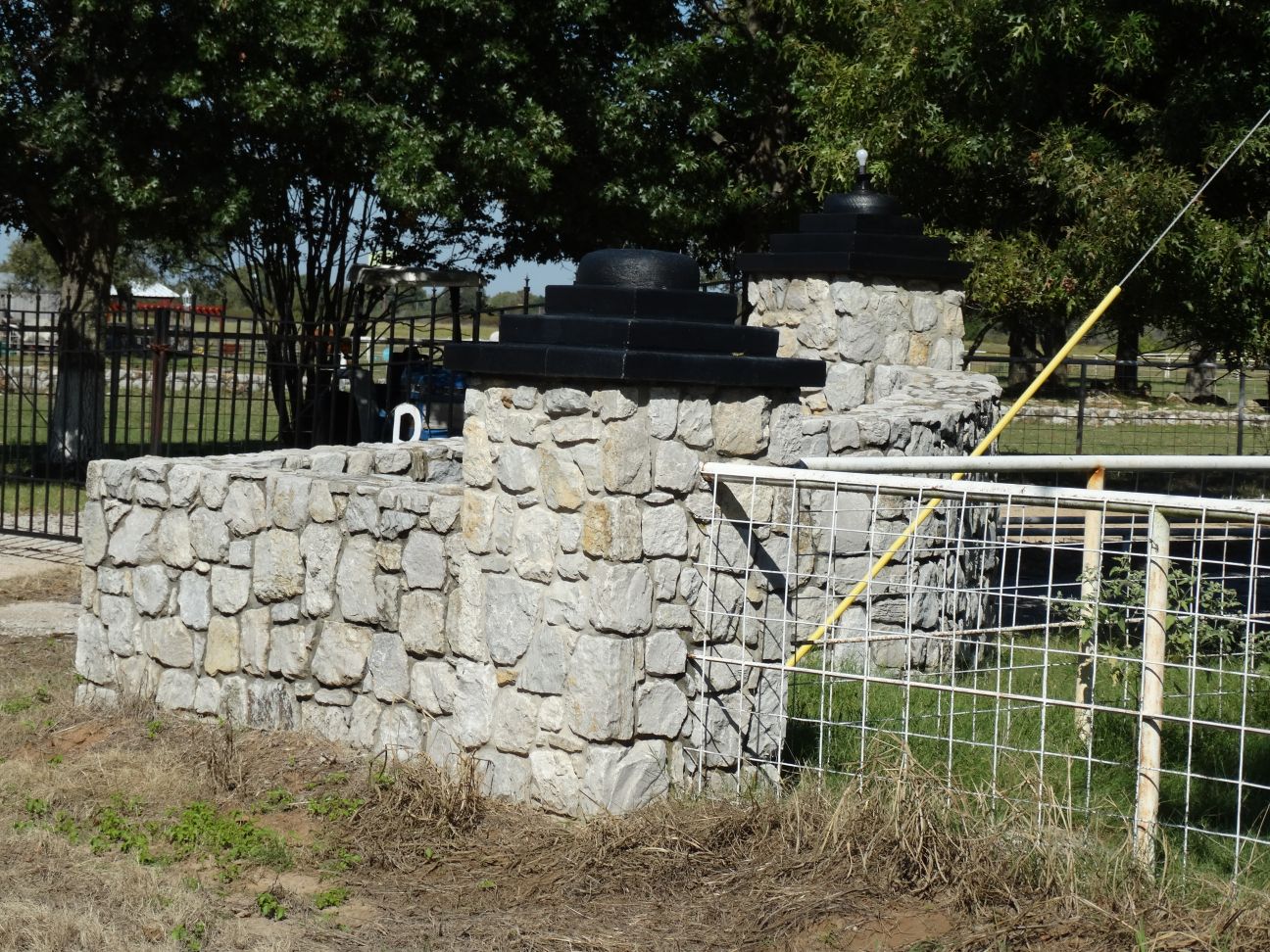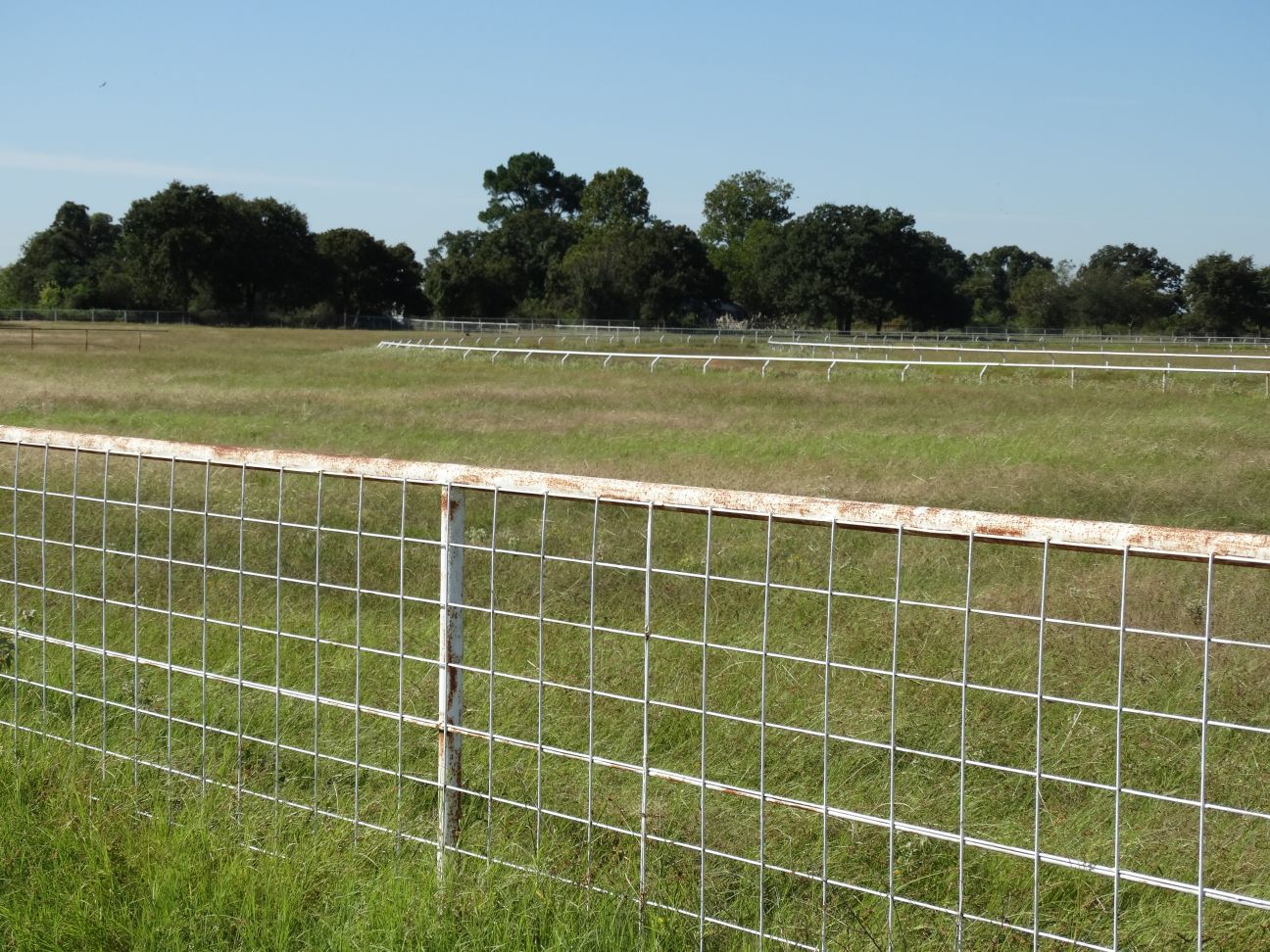 51 BEAUTIFUL ACRES NEAR TEXAS/OKLAHOMA LINE - nice race tract with excellent sandy loam soil. It has a 870 yard oval track and a 400 yards of straight tract. There are bleachers, a speaker and camera stand. Two outdoor restrooms. Lots of horse stalls. There is a 30x30 metal horse barn with feed and tack, 2 overhead doors, wash rack with hot and cold. 16 stalls in this one. 15 stalls in various loafing sheds. 12 stall brick barn with feed and tack facility.
Double wide mobile home with three bedrooms. Large beautiful trees on West boundary. Beautiful rock pillar entrance. Lots of pipe fencing. County road frontage on two sides. Lots of bermuda. One large pond. Two water wells. piped pens.
Located near the Winstar Casino at Thackerville, Oklahoma
Asking: $1,785,000.00 REDUCED TO $1,450,000.00