47 BEAUTIFUL ACRES - LOTS OF BERMUDA- LARGE POND AND NEAR I-35
A Training track with 870 yards oval track and a 400 yard straight track. Great sandy loam soil.
$999,500,00.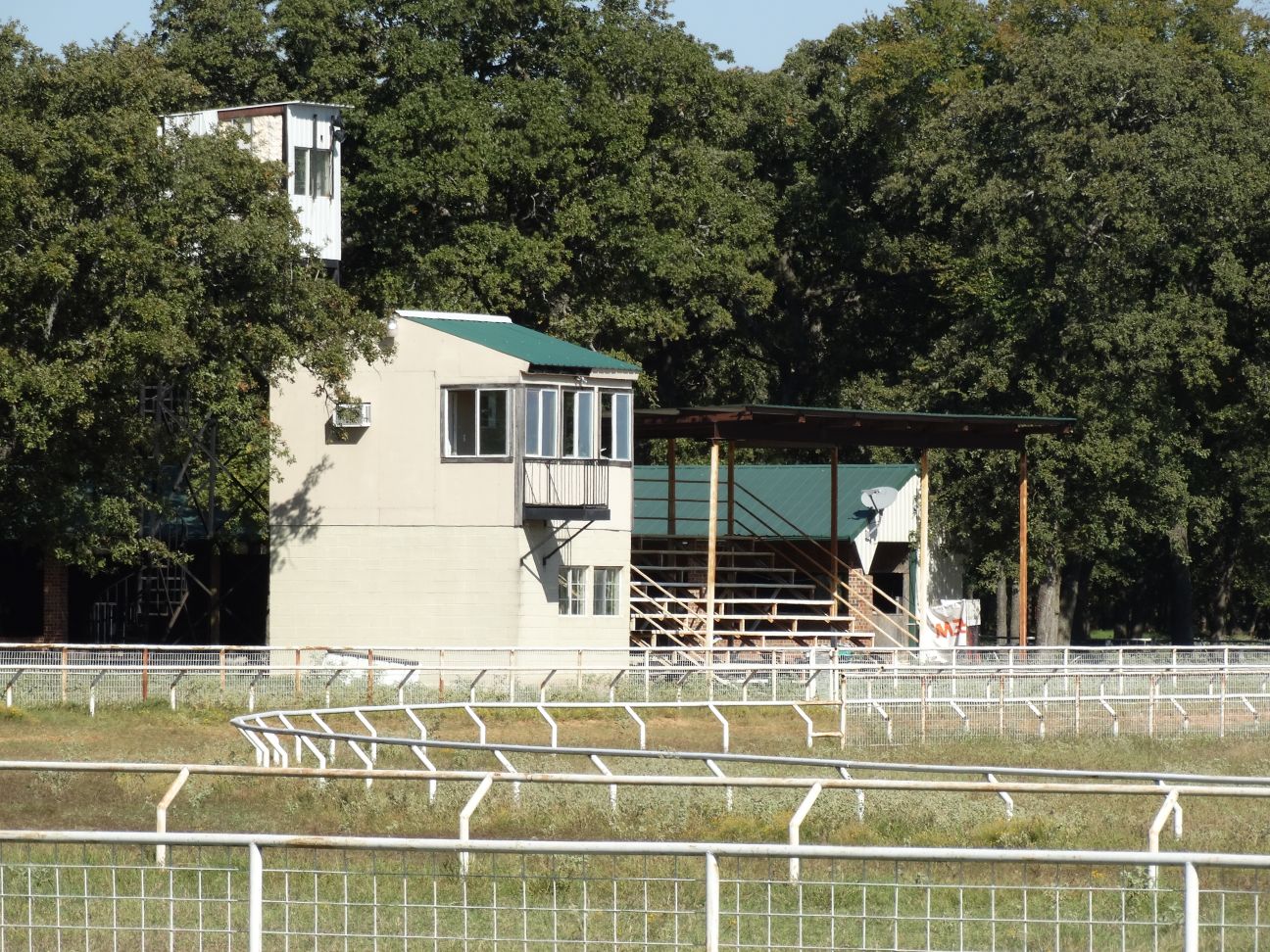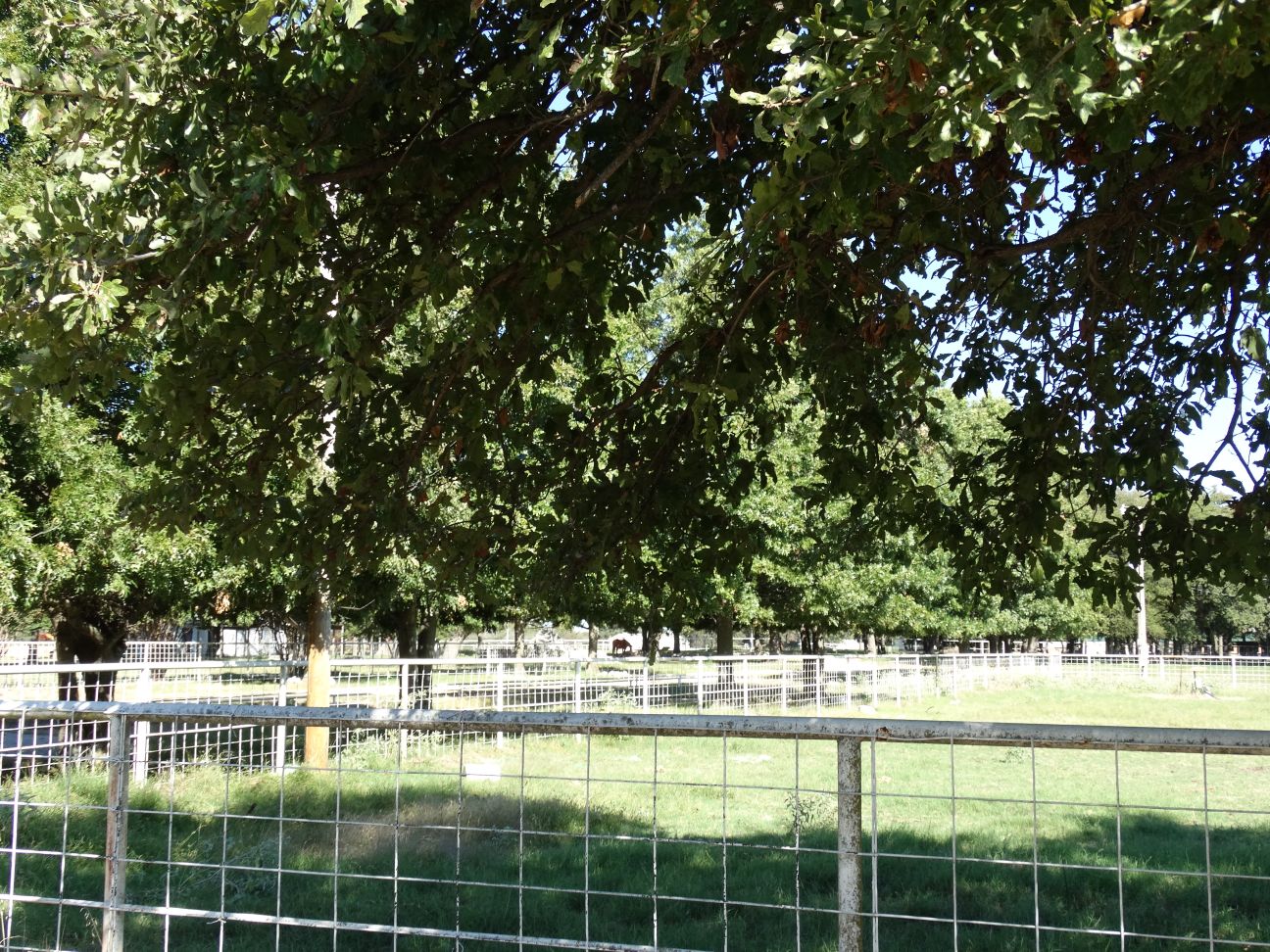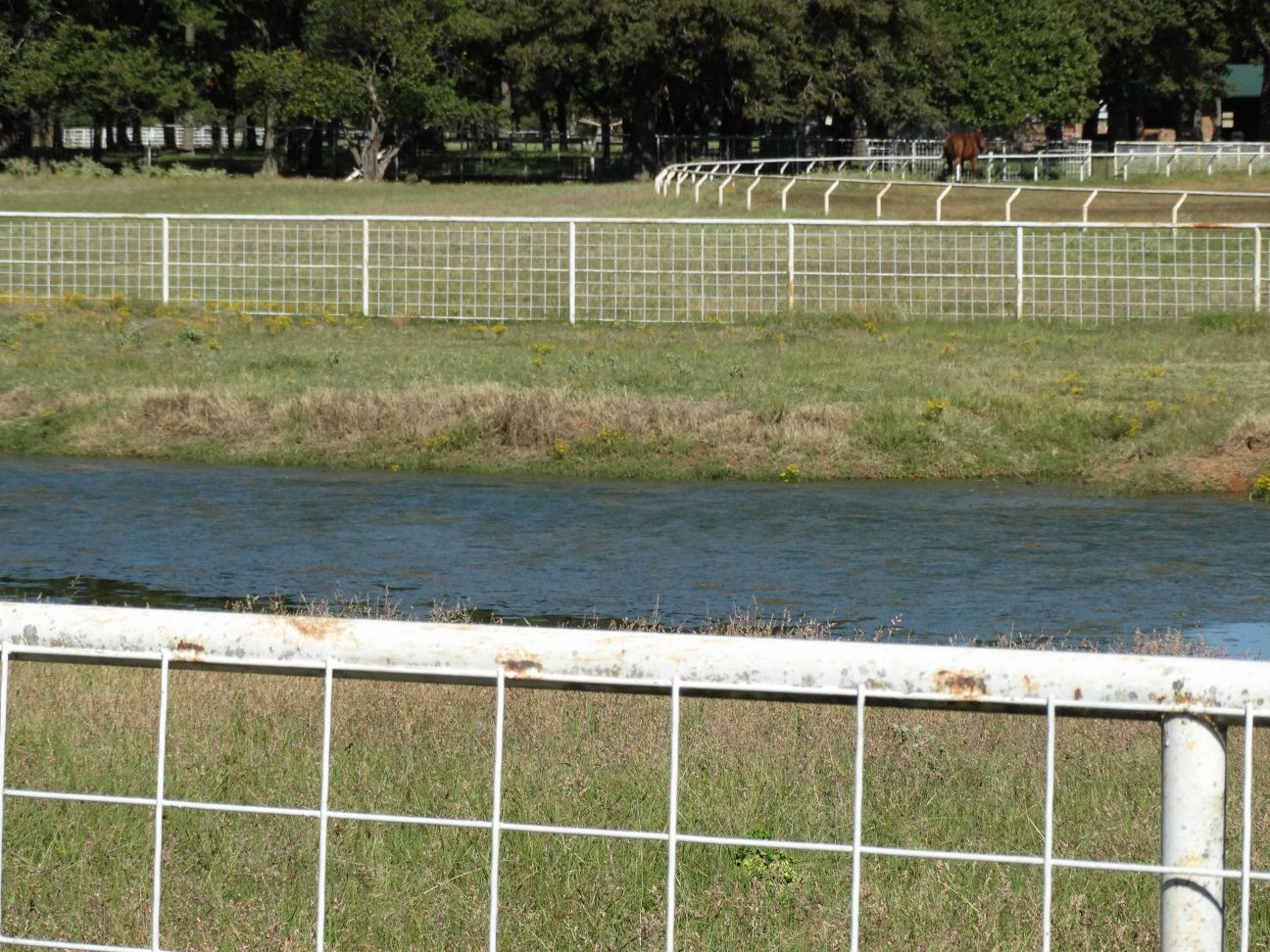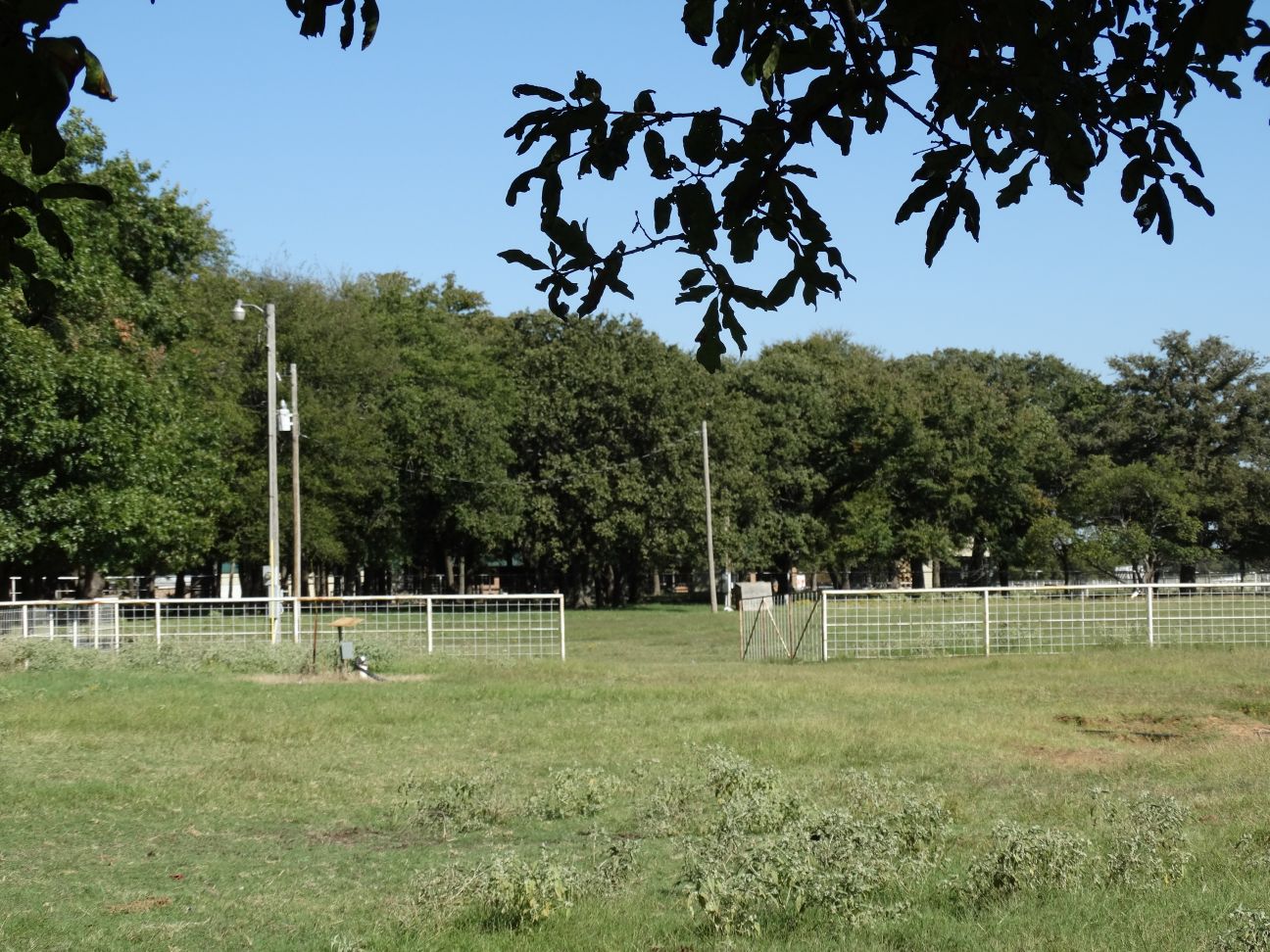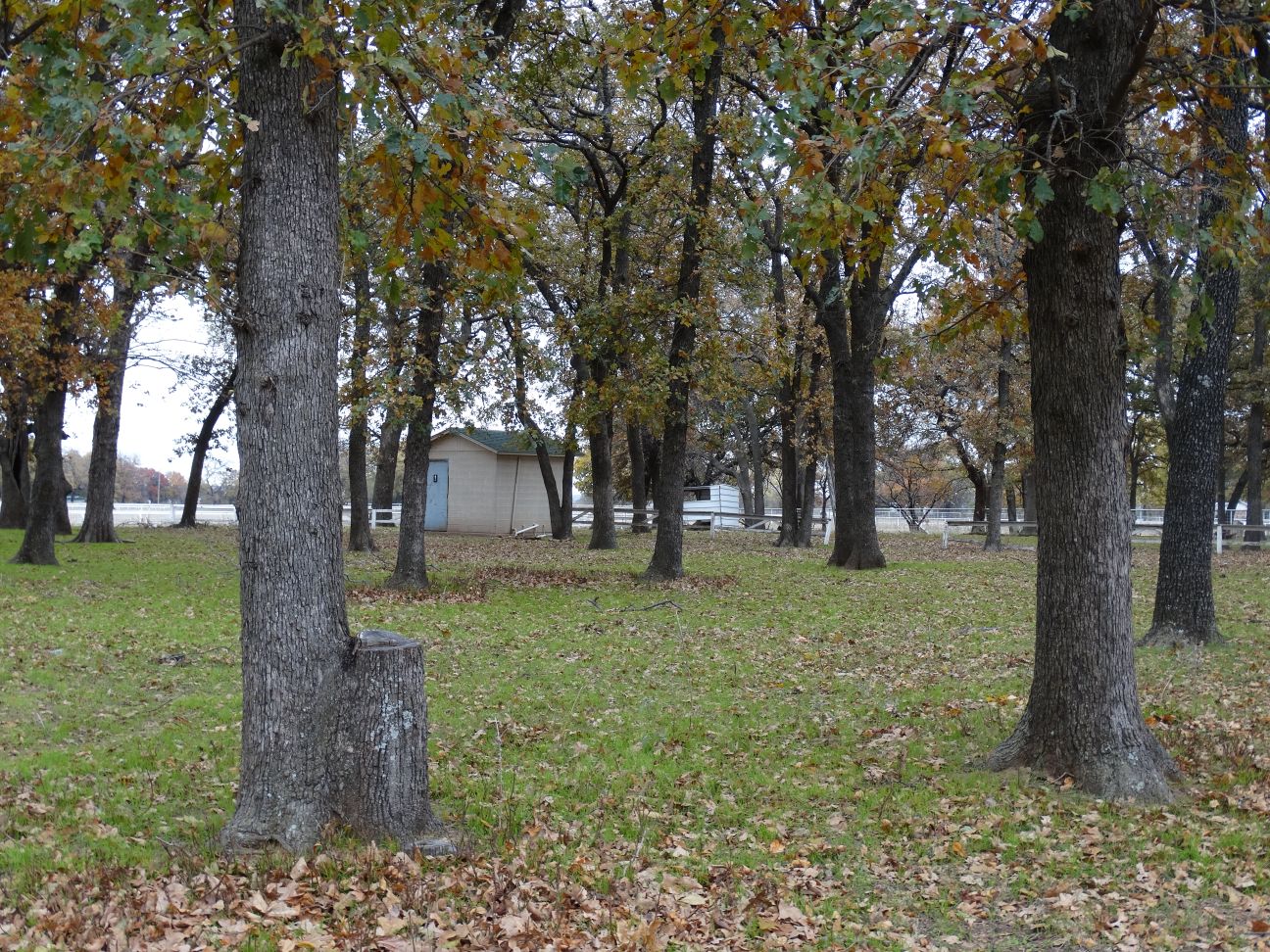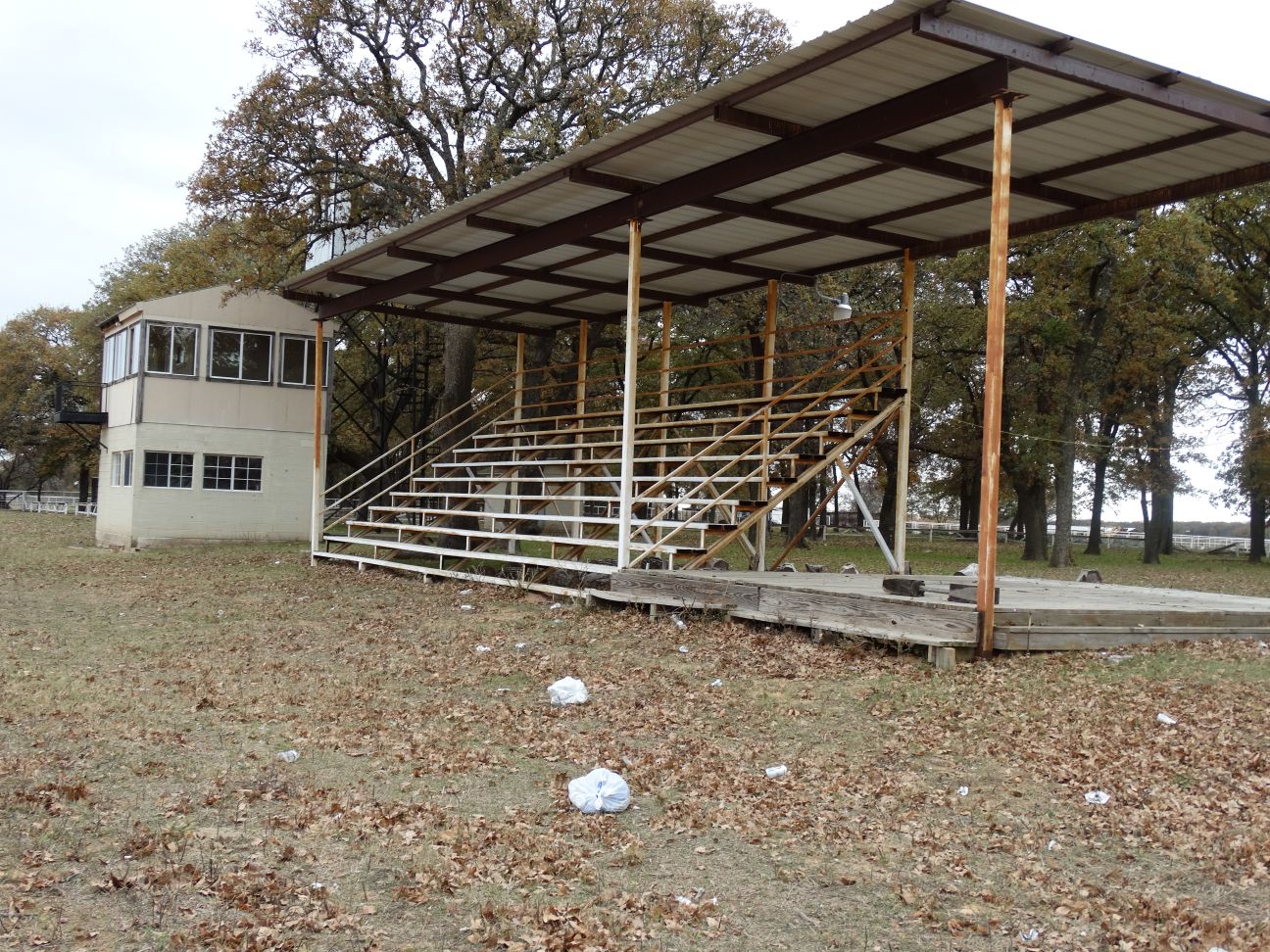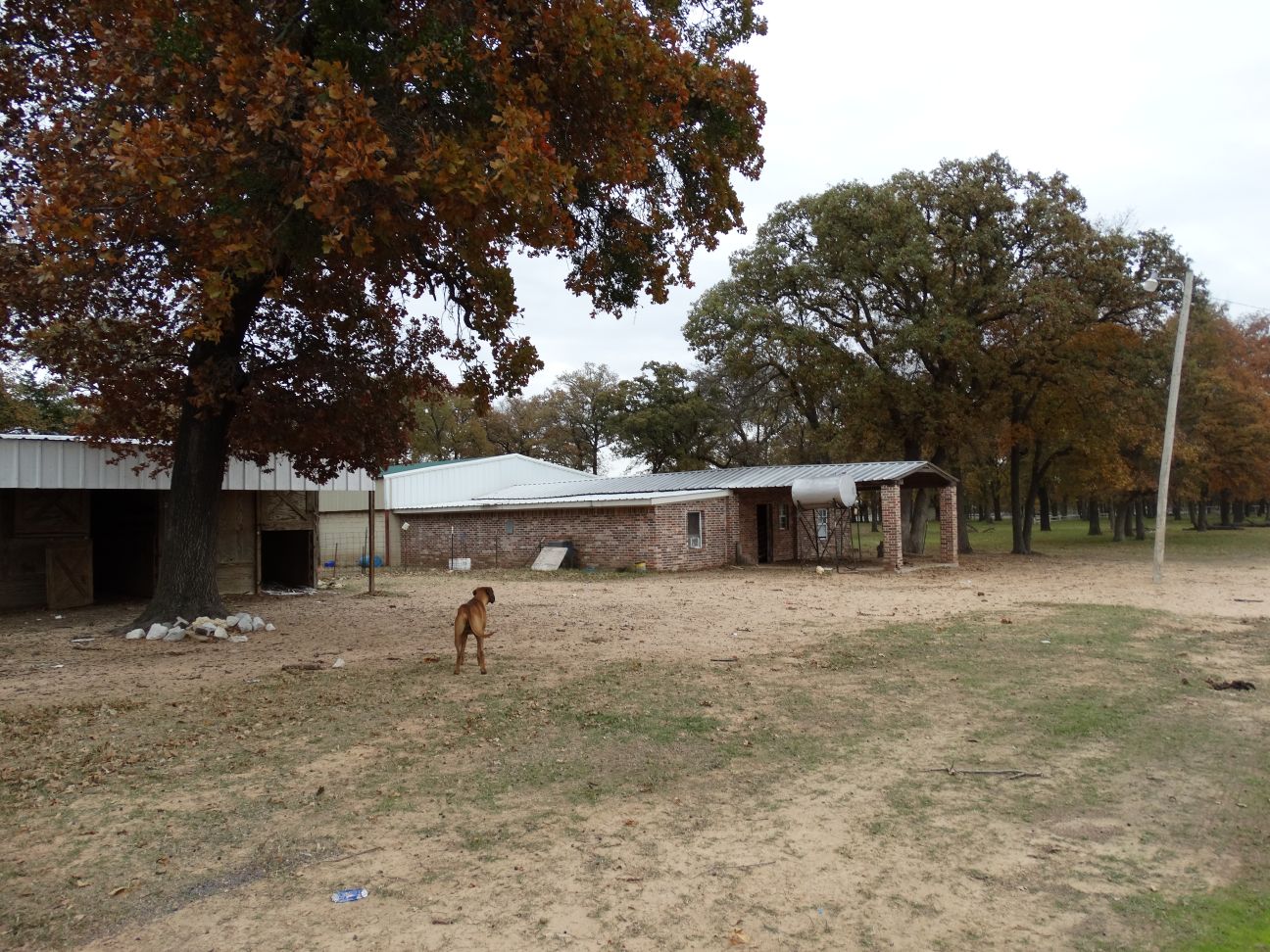 This is a beautiful property located near the Winstar Casino at Thackerville, Oklahoma. It has a large horse motel. 12 stall brick barn w/feed and tack facility - wide hallways. There is a 30x30 horse barn with 2 overhead doors with 16 stalls. Feed and tack room. Wash rack with hot and cold water. 15 stalls in various loafing sheds. Lots of large beautiful trees on the West boundary. Frontage on two county roads.
Property is all fenced - mostly all pipe and cable. Beautiful stone pillars at entrance. Great sandy loam soil. Tower for camera and speaker. Bleachers. Two water wells. One large pond. Restrooms. Three bedroom double wide mobile home.
47+ beautiful acres near Dallas/Ft. Worth area and convenient to I-35. (Near Texas/Oklahoma line)
Asking: $999,500.00
*******************************************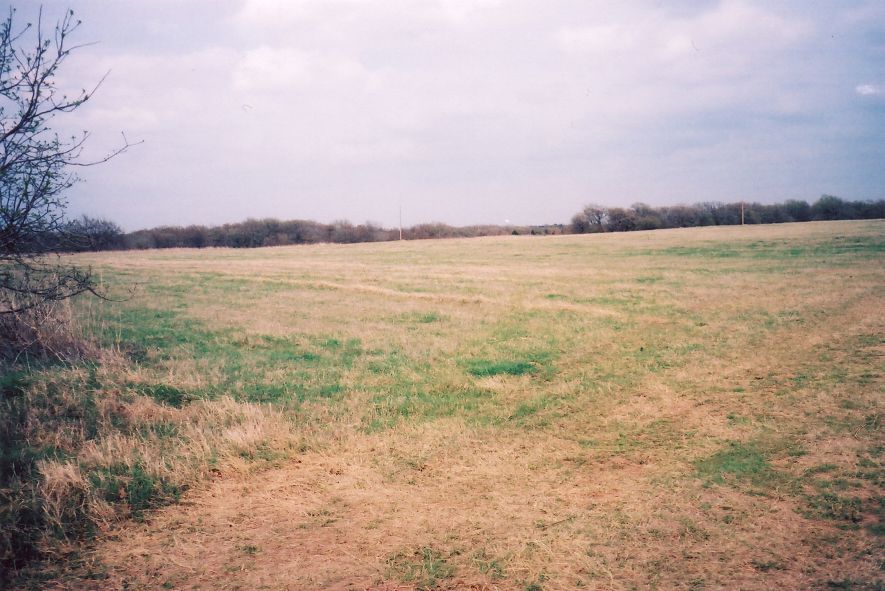 $ 5,000.00 PER ACRE
Will purchase this extra nice 69 acre tract that is located approximately 5-7 miles NW of WINSTAR CASINO. The property is nice and level and mostly all open. Fenced on three sides.
It has nice sandy loam soil and the property is pretty secluded. There is rural water available.
Call today on this outstanding tract of development land close in to city and schools. Near Ok./Tx/ line
Thackerville, Oklahoma
HEART OF HORSE COUNTRY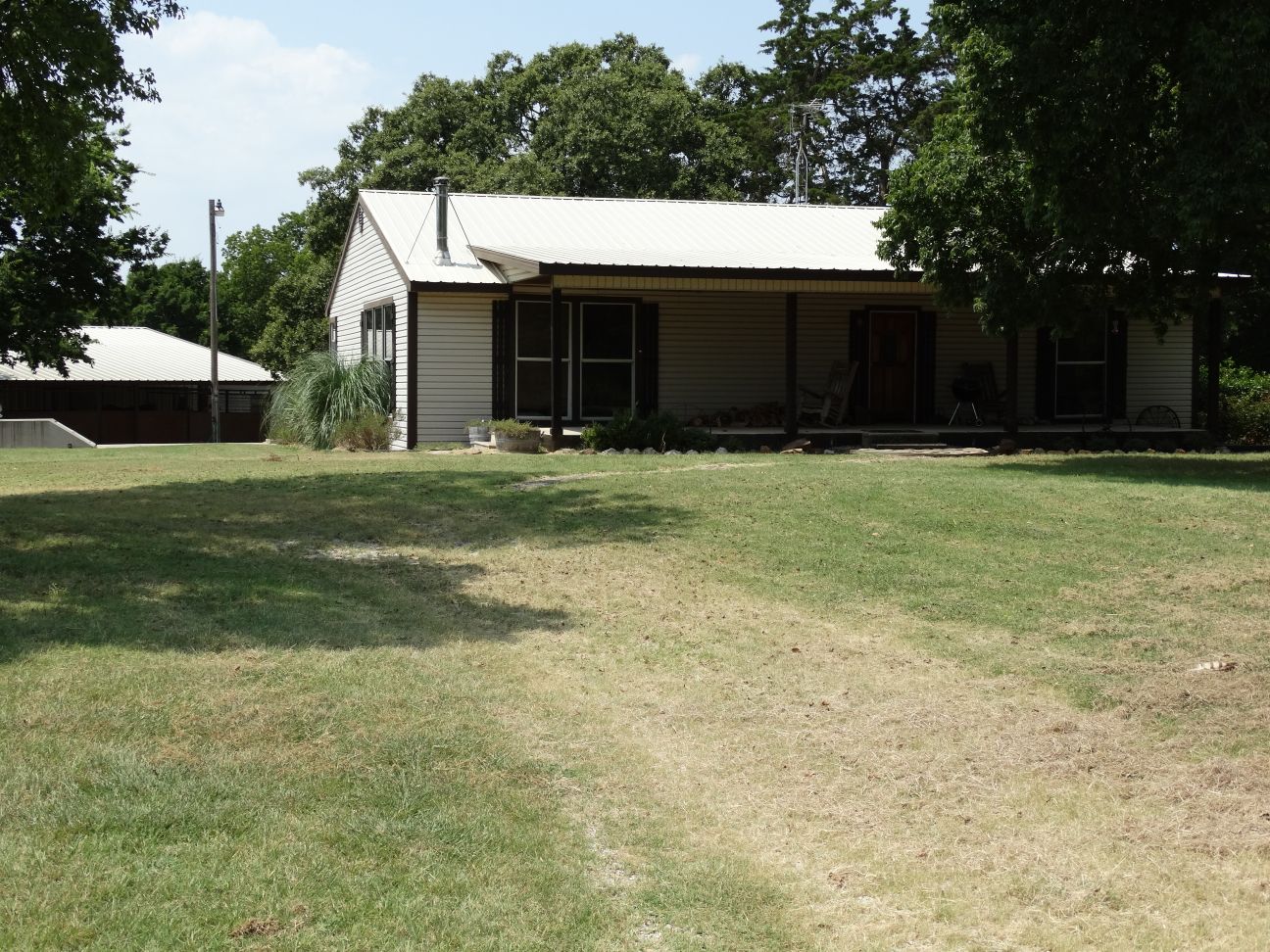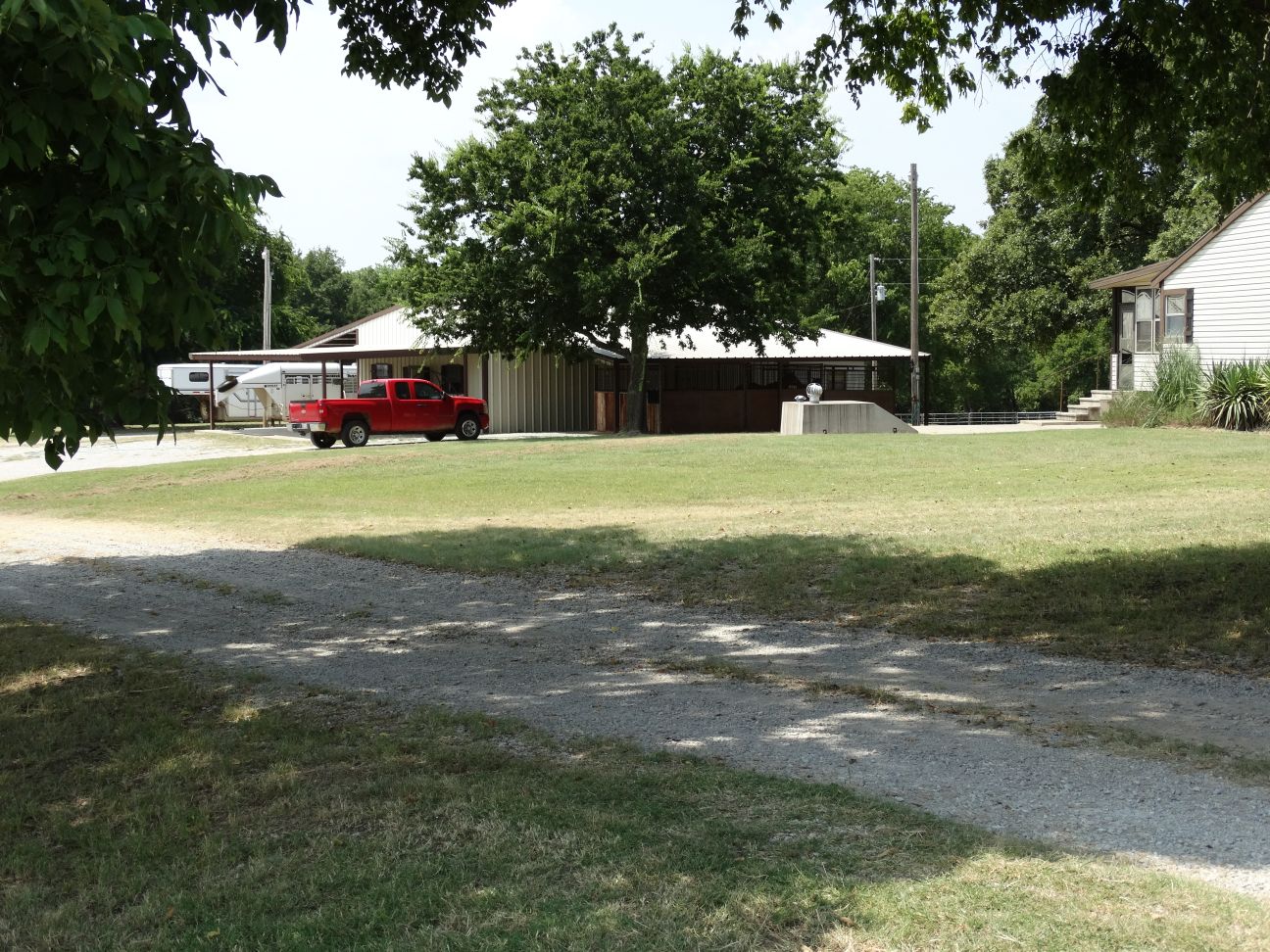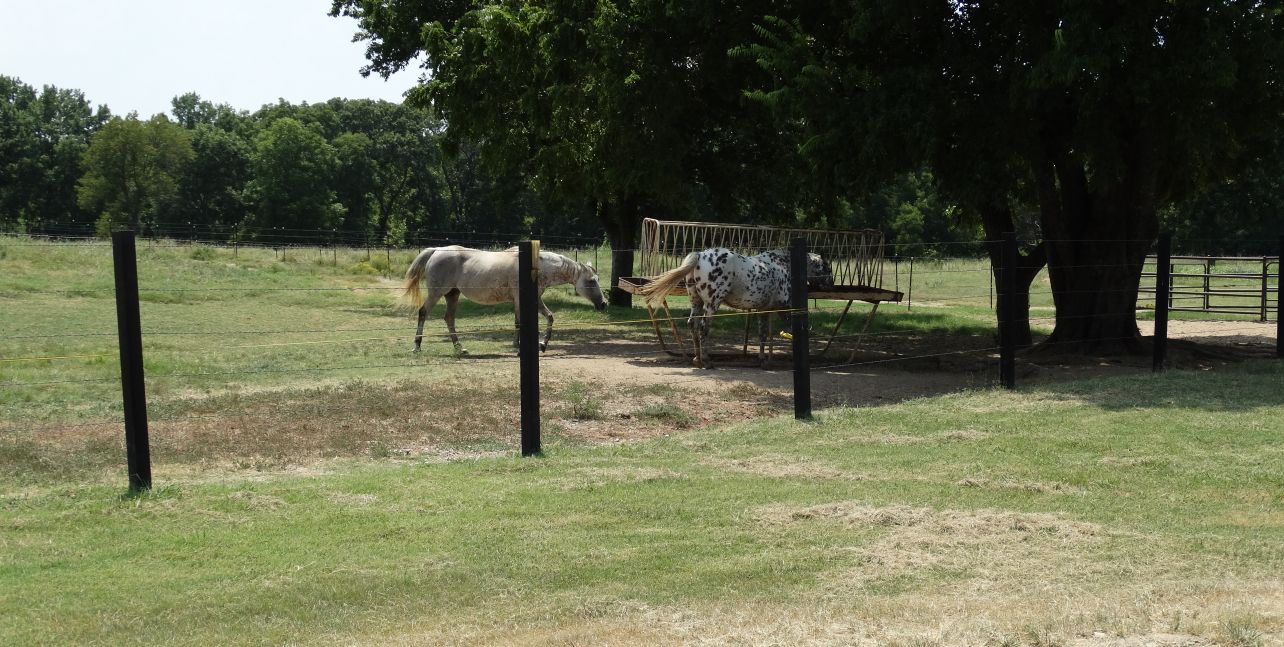 This is a wonderful 40 acre horse property with an eight stall barn. There is a feed/tack area and a bathroom. It has an 18x20 overhang in front and on both sides and attached garage. One overhead door and entry door. It is an approximate 30x40.
There is a 120x250 outdoor riding arena. Round pen. The property has all smooth wire. Three pastures. One pond. The land is level to gently rolling. It has the sandy loam soil. A winding creek around the property with 15 acres of woods (including pecan trees). Lots of wildlife. It is surrounded by an approximate 2000+ acres.
The frame home was built in 1992, it has 2480' living area. CHA, ceiling fans and a wood burning stove. It has two large bedrooms, and two baths. The master bed and bath are very large. The bath has a large walk in closet. A claw foot tub and shower. Also, a nice large skylight.
This is a very attractive property - it is in the heart of horse country.
THIS PROPERTY IS OWNED BY FAMED HORSEMAN, DICK PIEPER SOLD SOLD
*************************************************************
115 ACRES WITH HOME
A rock hound and geologist dream - beautiful rock outcroppings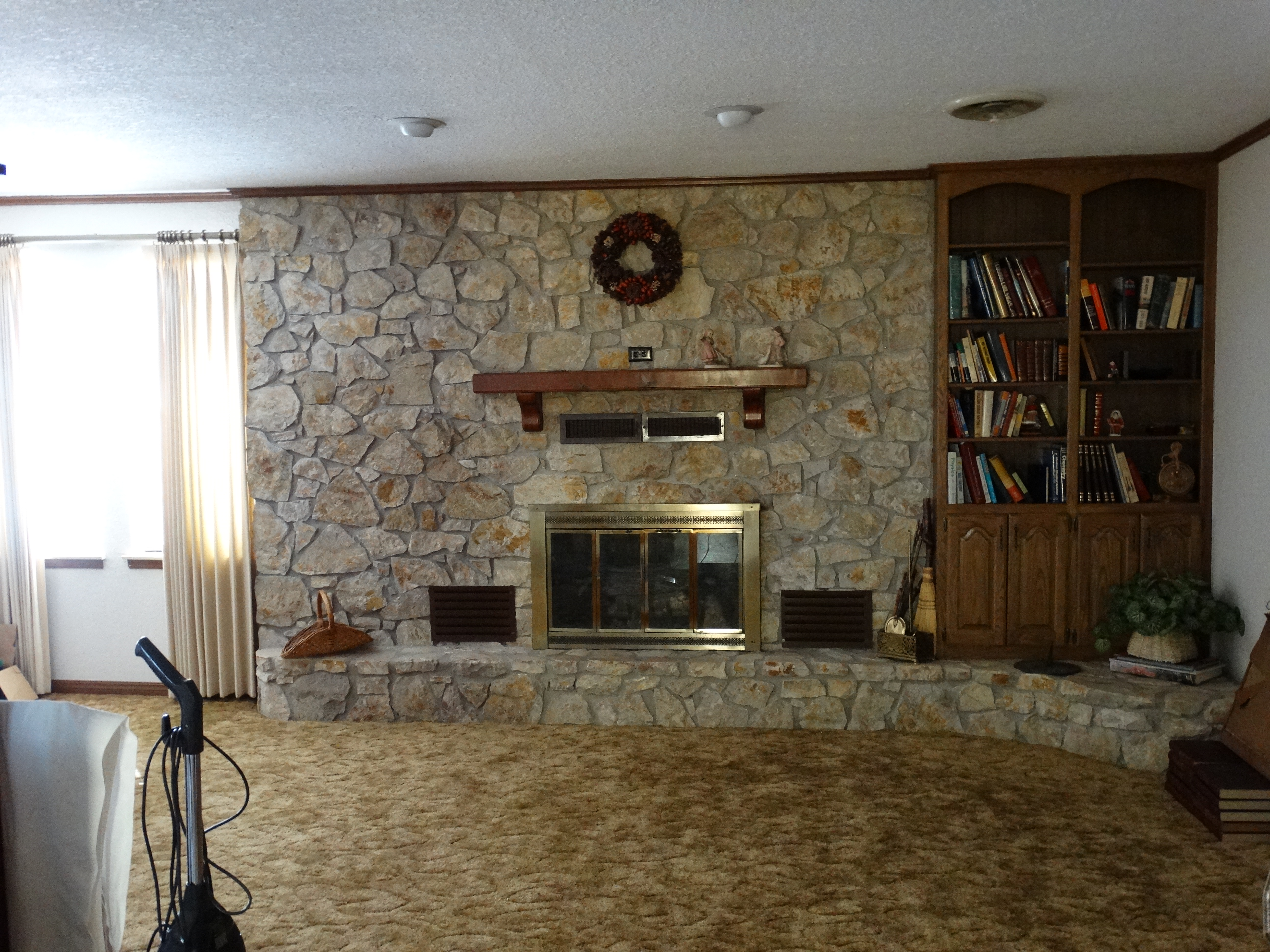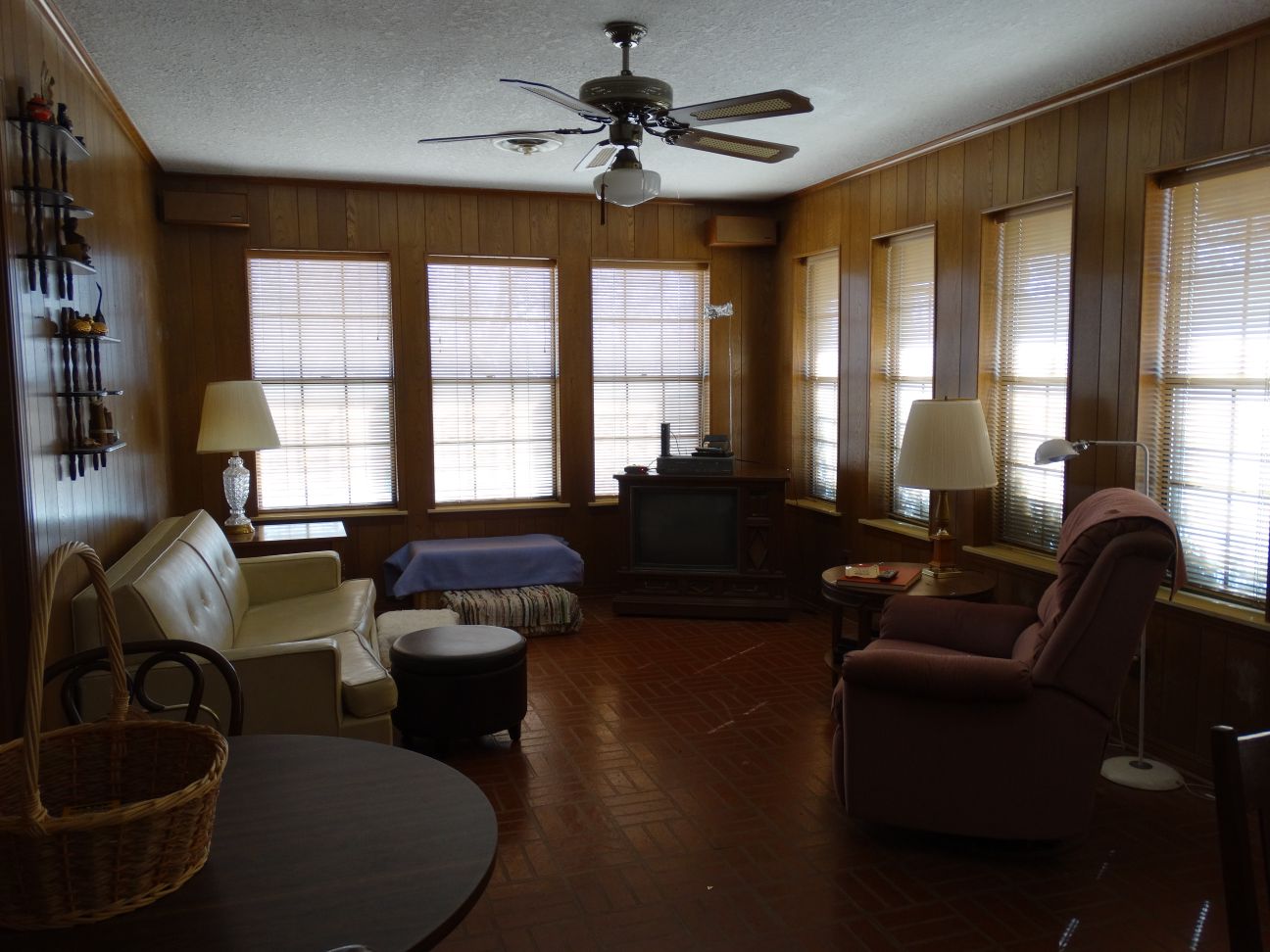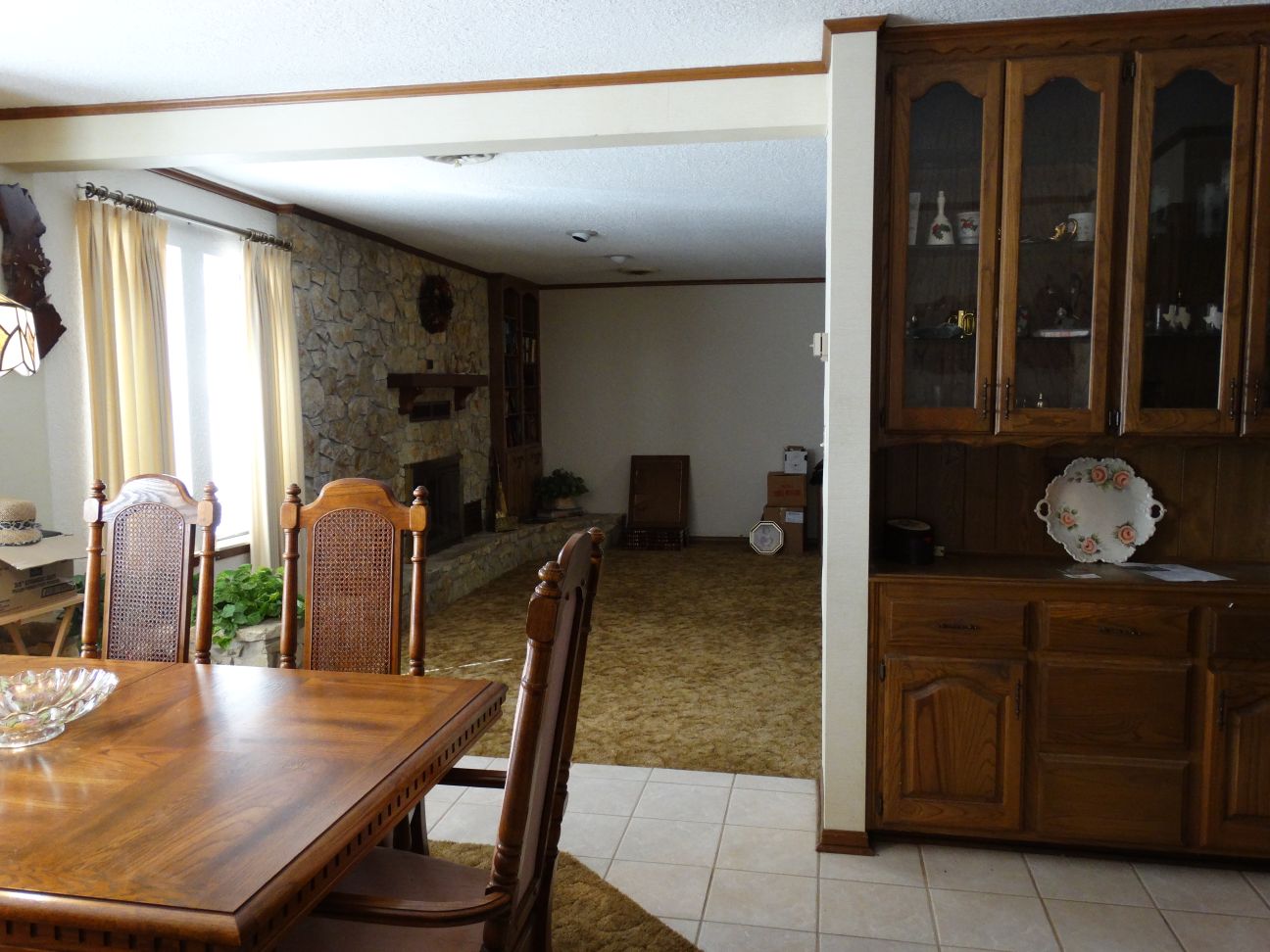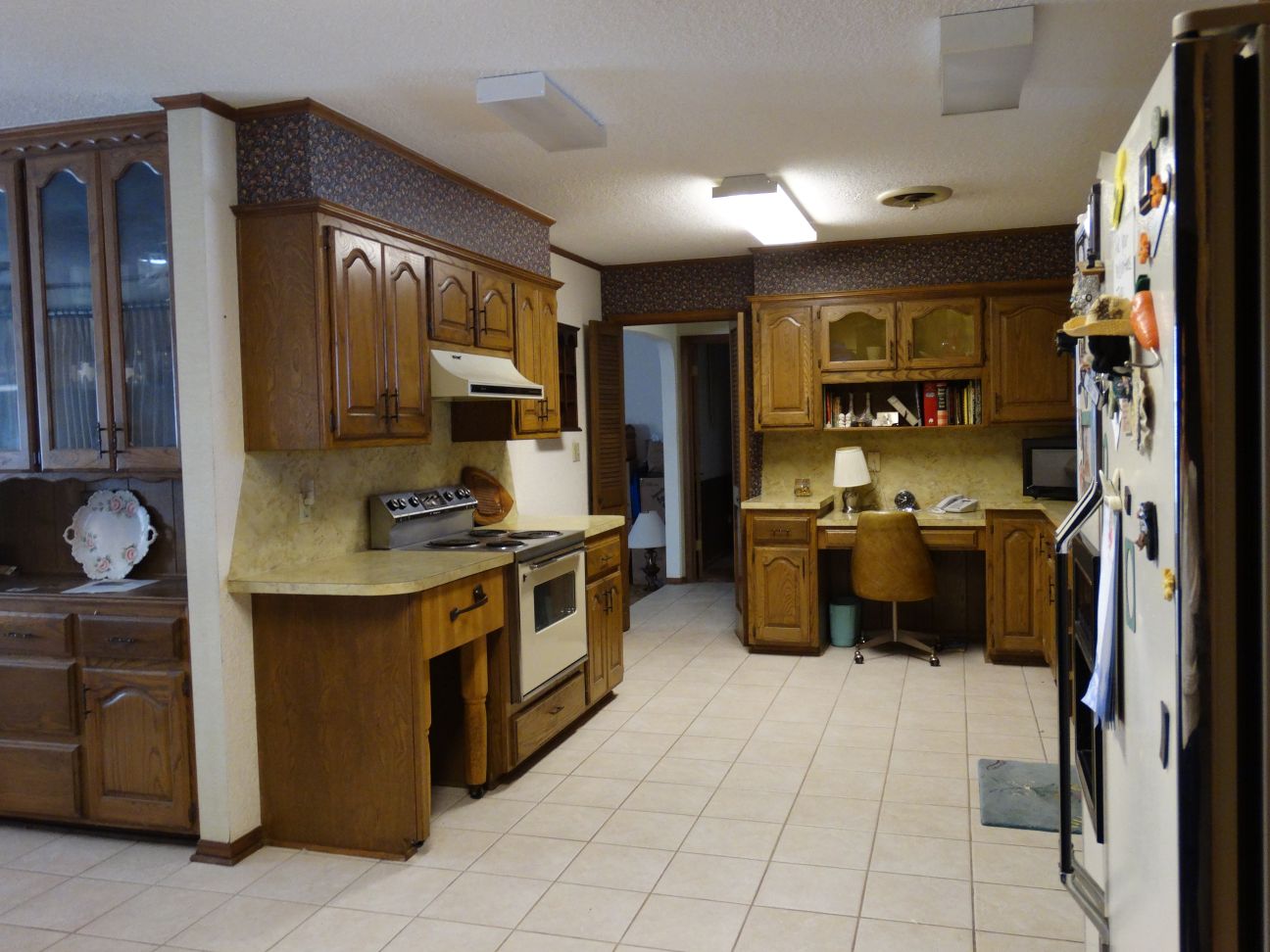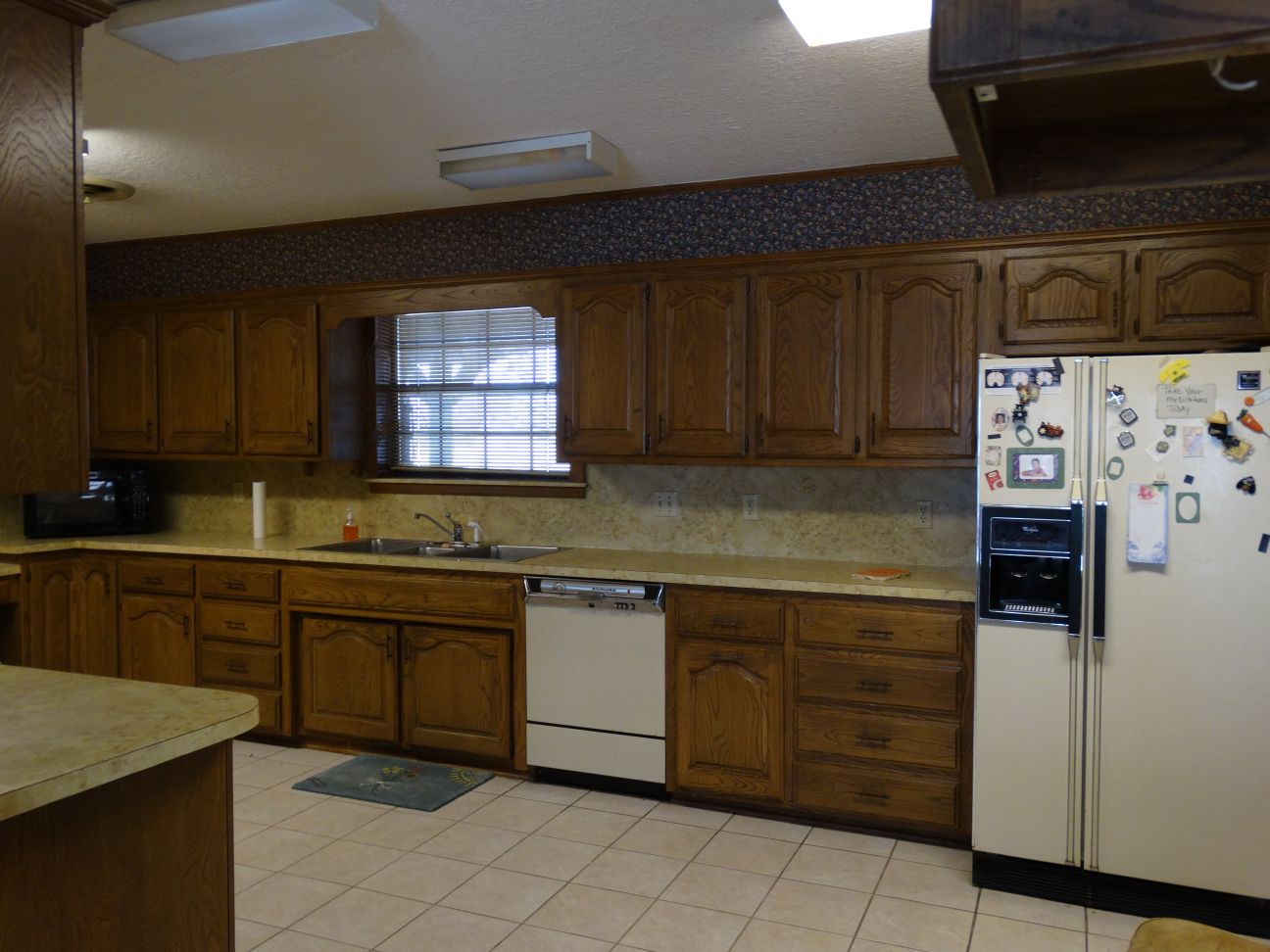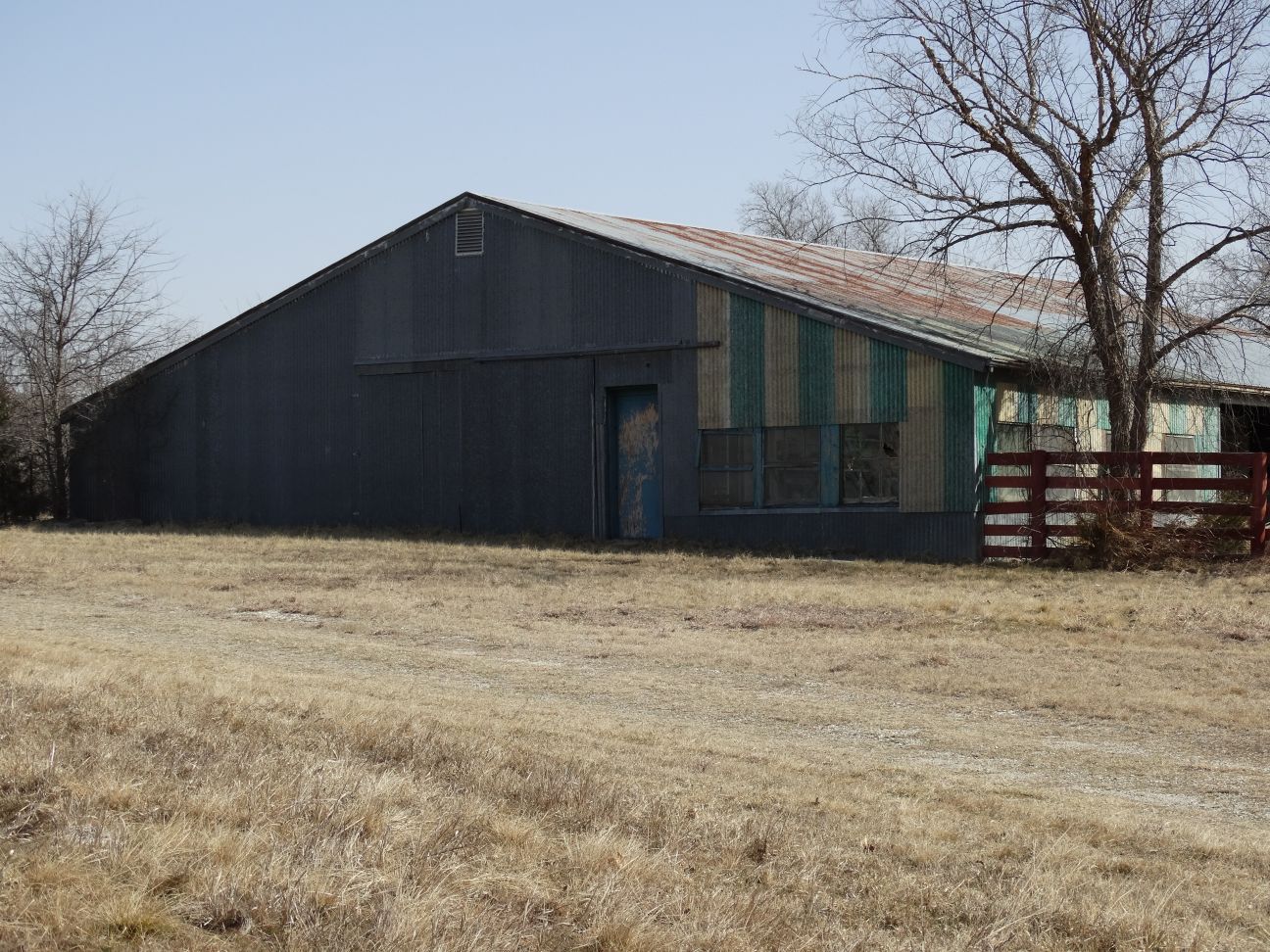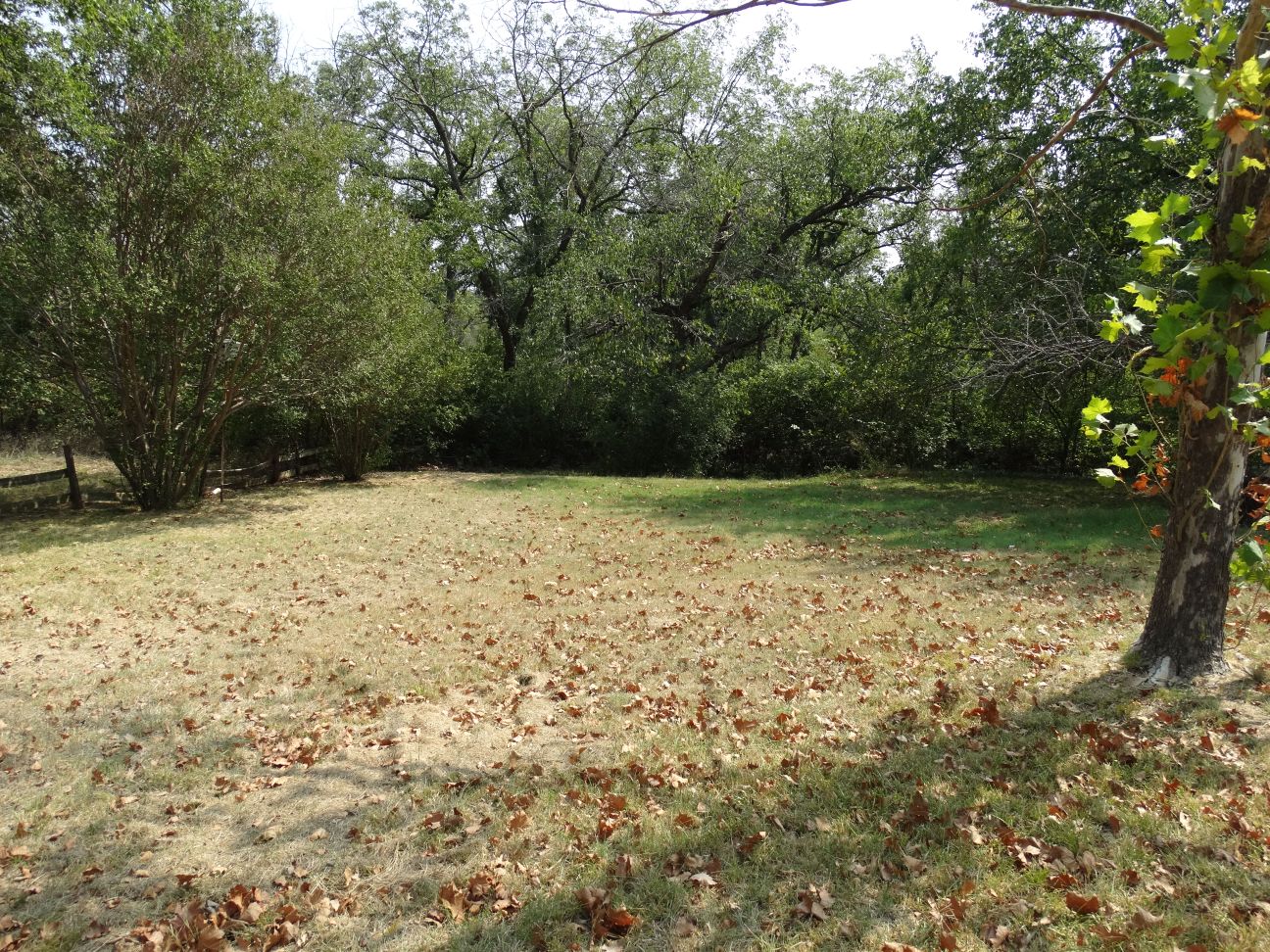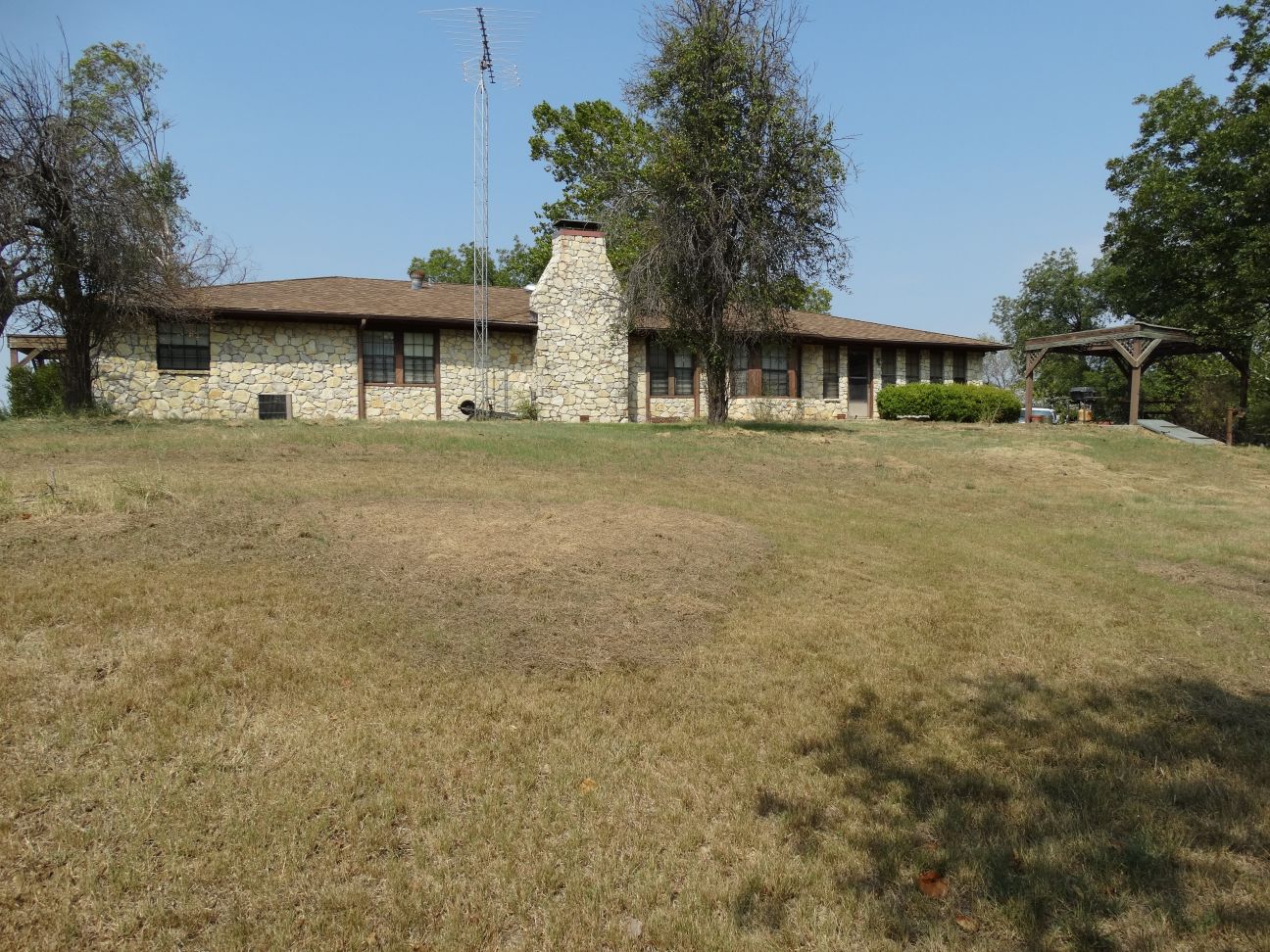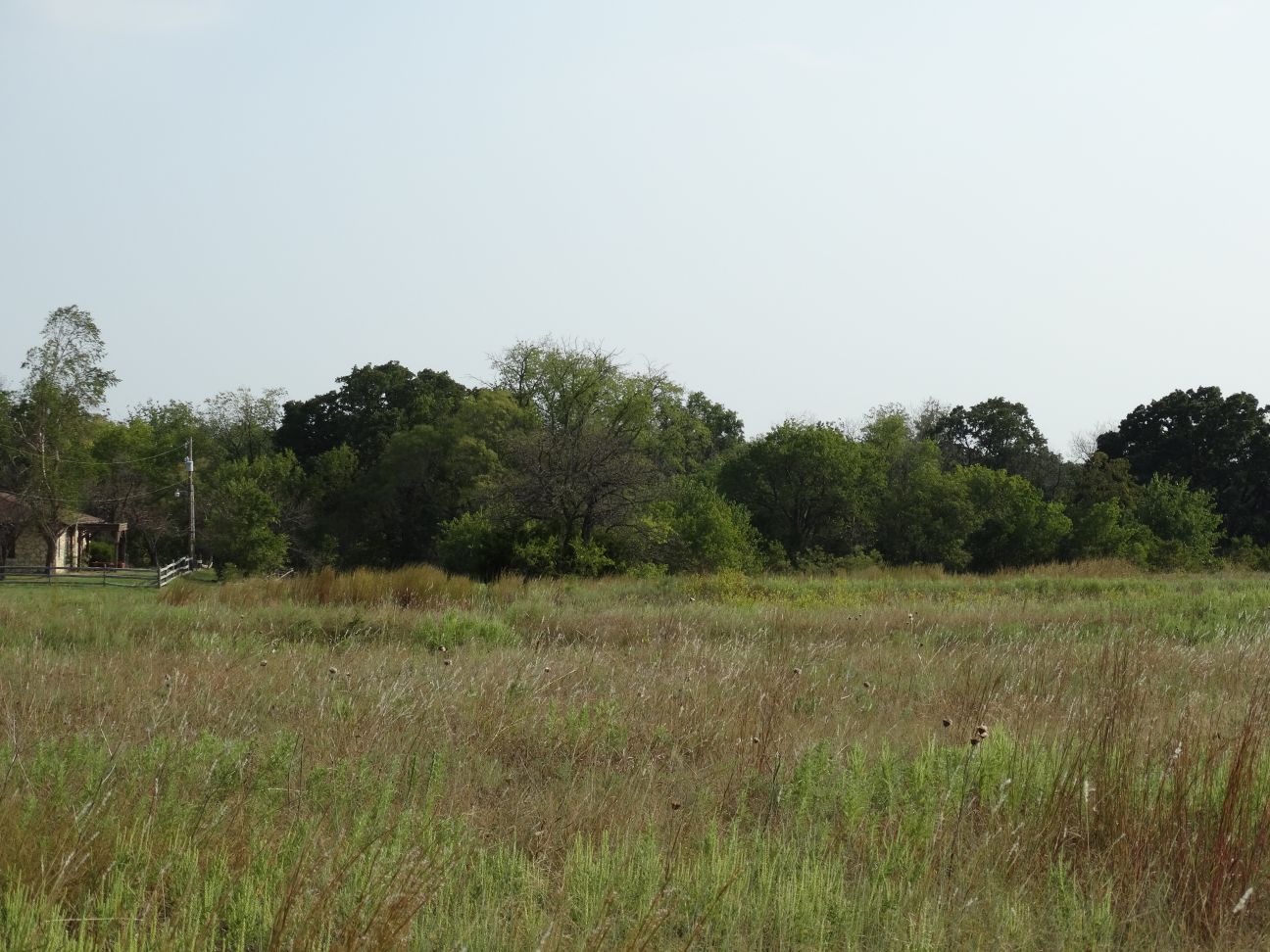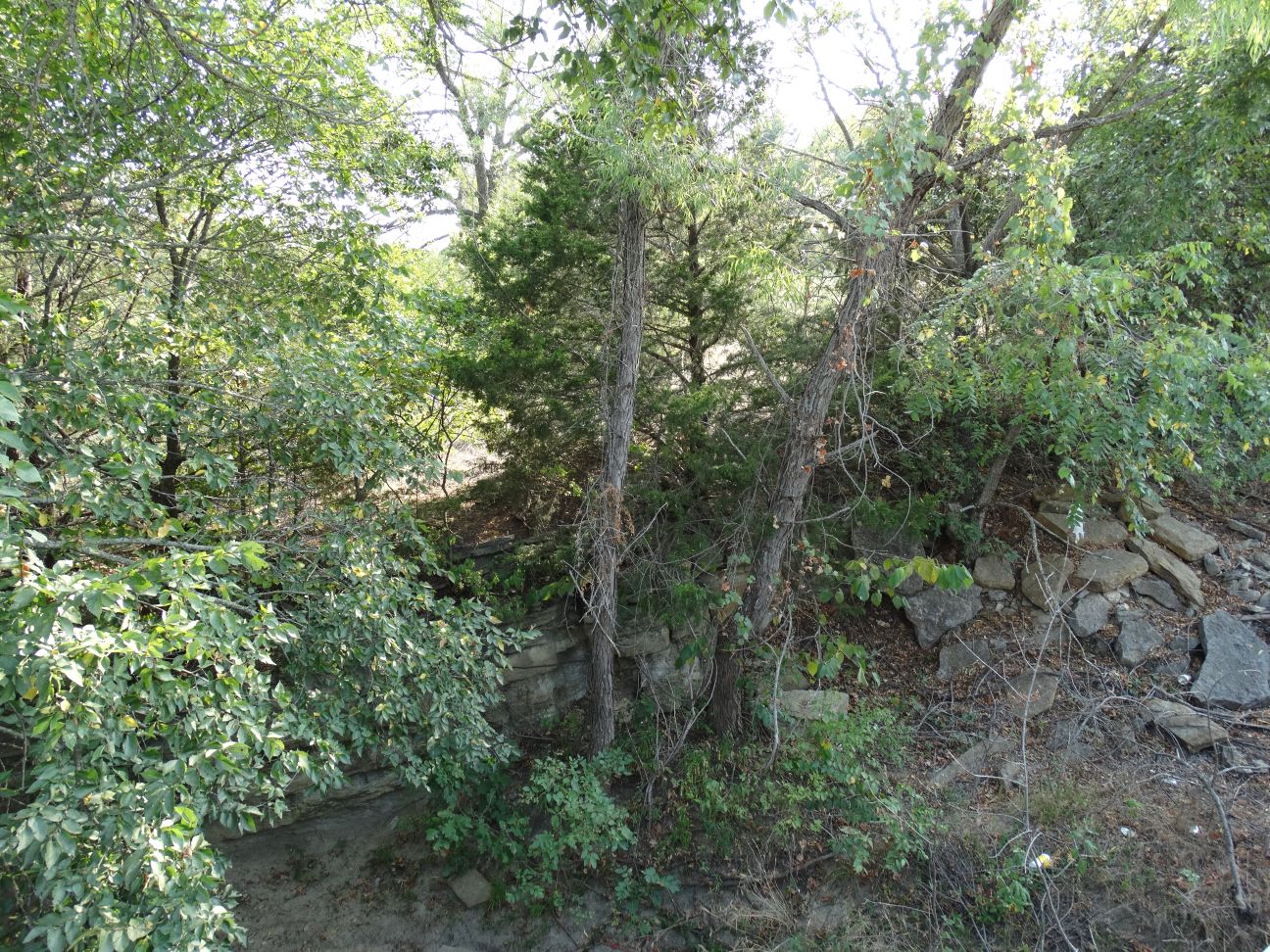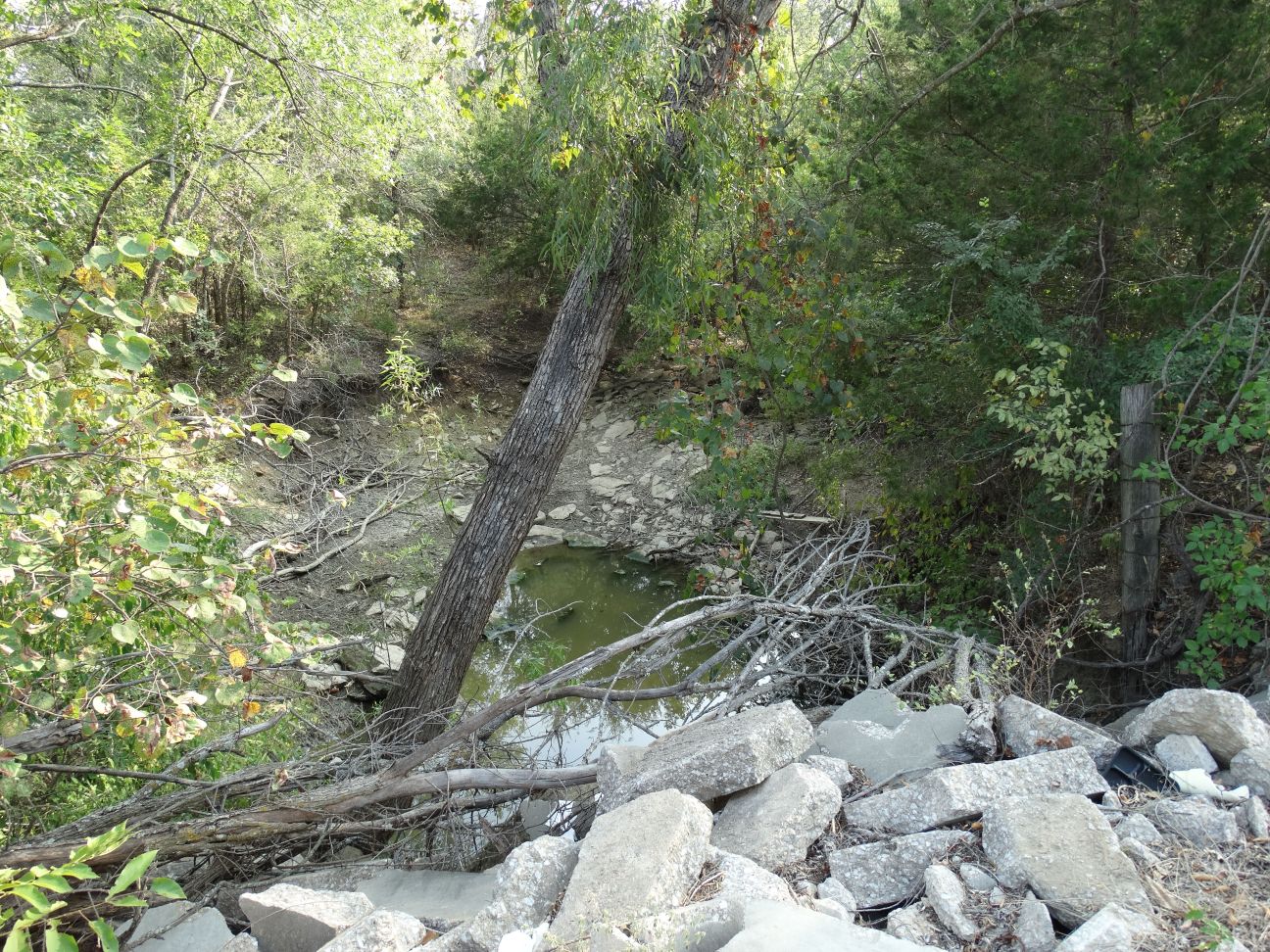 115 BEAUTIFUL ACRES with an approx. 3000' home built of native stone. New in 1979. This setting is so beautiful. It has large trees of various types. There are five ponds. A winding creek (Buzzard Creek) runs completely through the property. The water in the creek flows down from the Arbuckle Mountains from the North.
The home has three nice sized bedrooms and two and one half baths. Two car attached garage. Den with wood burning fireplace that is tied into the duct work. Two CHA units - the outside units have been replaced. Den also has built in book shelves. Lots of wood work throughout the home
Large sunroom, sewing room/mud room and small office. Utility room. The kitchen is quiet large and has beautiful custom pecan wood cabinets and built in china cabinet. Drop in range, dishwasher and refrigerator. The kitchen is nice and spacious with two pantries. Tile floors. The dining area adjoins den/kitchen.
This is a very comfortable home. It is secluded and private and tucked away. It is not visible from the county road.
SOWC rural water and also a deep water well. There is a nice large metal barn and two large heavy storage buildings. Lots of ancient fossil rocks. The property has lots of deer, turkey and quail. Lots of songbirds and squirrels.
Two large paper shell pecan groves.
It is located on Forest Lane Road in Ardmore, Oklahoma
Asking: $475,000.00 SOLD SOLD
Twenty four extra large stal